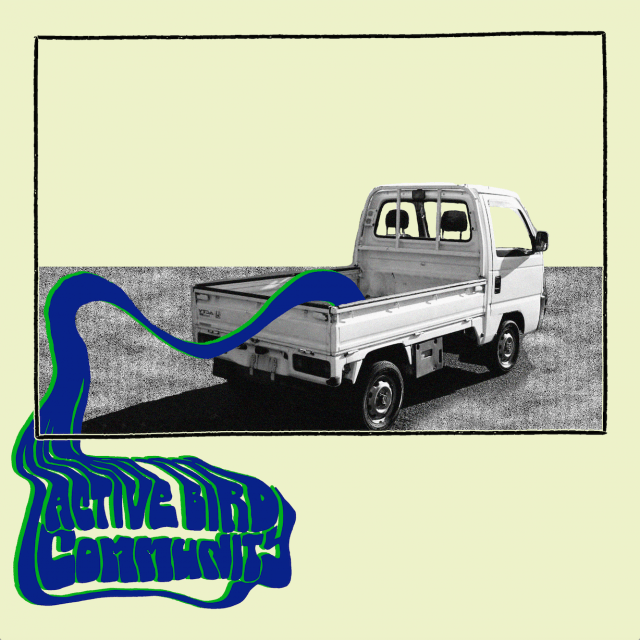 A brief look through the history of pop music suggests that it's hard work keeping a band together. Lineups change, bands break up, members split off to go solo, and so on. So it's impressive that Active Bird Community formed over a decade ago when they were only 11 years old and have been playing together ever since.
Whatever their secret – whatever chemistry they've developed – it seems to be working out pretty well for them. They've already got an impressive collection of EPs and full length albums under their belt and they're popularity is markedly on the rise with an increasingly large number of features and premieres springing up in dozens of well respected music outlets like Billboard, Stereogum, and Consequence of Sound. And, of course, we liked them enough to offer them both a spot on our official SXSW lineup this year and a feature in the Pairings Box. Yup, we think these guys are pretty special.
This month's wax features four tracks by the Brooklyn based garage pop quartet and, as usual, this is the first time most of these tracks have been available on vinyl before. It's a pretty slick little collection of tunes and we think you're going to like what you hear.
The a-side kicks off with the energetic and catchy "Out From Under." It's a kinetic, springy rocker with an urgent rhythm and spiraling guitar riffs to underscore lyrics that are both supremely relatable and dripping with anxiety and self-doubt, "I've got no time – but I've got all of my life."
It's followed up by the catchy, reverb-licked "Rest Stop." It's a fun, witty cut of pop rock that opens up with the lyrics, "I think I'm just a love song but really I'm a loner sittin' in the corner" amid howling guitar riffs and clicking percussion.
On the b-side we're dishing up their single "Dead Legs" which Stereogum praised as a combination of "the '90s indie rock throwbacks of LVL UP with the garage rock revivalism of the Strokes." It's an infectious cut that you'll want to spin on repeat.
Finally, the collection closes out with the light-hearted, fan-favorite "Longport." It's an upbeat tune about a solitary squirrel living in a town with no trees and a tail that "looks like it's a piece of string." It's an exceptionally fun tune that beautifully balances out the collection.
We've pressed 350 standard copies on coke bottle green vinyl alongside a special edition of 170 copies on green and blue swirled vinyl exclusively for gold club members. To get one you just have to subscribe to either the Pairings Box or our coffee and vinyl subscription service.