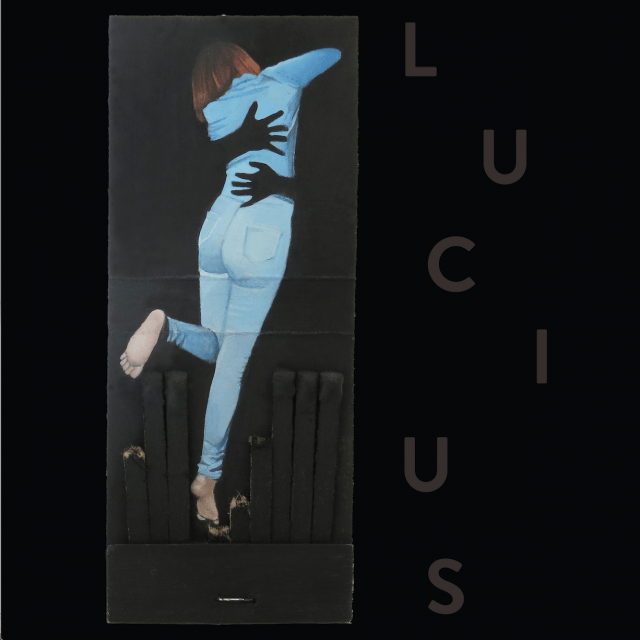 It's hard to imagine our featured artist this month needs much in the way of an introduction. Brooklyn-based Lucius, founded by Jess Wolfe and Holly Laessig, have been critically acclaimed since their debut album Wildewoman dropped in 2013. They've been praised by The New York Times, NPR, Pitchfork, The Guardian, Rolling Stone, and pretty much everyone else who writes seriously about music. If you're not already familiar with them, then you're in for a very nice surprise.
Their latest album, Good Grief, has received nearly universal praise, landing spots on numerous "Best of 2016 So Far" lists including the lists by Paste and Brooklyn Magazine. And it's a sentiment we fully endorse. On the surface alone, Good Grief can be called one of the year's best albums simply because it's an undeniably great pop record with smooth harmonies and big, catchy hooks. It's immediately accessible. But what really distinguishes Good Grief (and Lucius' approach to songwriting in general) is that they never take the easy way out of a composition. Indeed, Lucius consistently demonstrate maturity and ingenuity in everything they've released.
For example, the a-side to this month's single is the slick pop gem "What We Have (To Change)" from Good Grief. It's a soaring, upbeat arrangement that builds from a sparse intro into a soulful chorus that would have made Marvin Gaye and Tammi Terrell proud: "Find me a mountain / or any grand canyons / just find us an igloo and I'll freeze with you." But underneath those swelling arrangements and buoyant melodies is an unmistakable darkness: "Anyway if we don't find a way I'll have to get over you." It's a sentiment punctuated by a fiery and trembling bridge that is as unexpectedly aggressive as it is rewarding.
The b-side packs a pair of tracks never before available on vinyl. First, we dish up an early demo version of the stunning Good Grief album closer "Dusty Trails." It's a confessional tune about uncertainty and disillusionment: "Dusty trails can lead you to a golden road I've been told / Can't remember who it was or all he spoke / Will a penny for his thoughts leave me broke?"
It's followed up by their take on The Kinks' masterpiece "Strangers" (one of Turntable Kitchen's favorite songs of all time, by one of our favorite bands of all time). With its road weary lyrics and smoothly melodic tune, it's a perfect addition to the collection. And, unsurprisingly, Lucius tackle it beautifully. It's both reverential and meaningful. Indeed, this doesn't strike me simply as the band covering a favorite song – Lucius' take on the track presents itself with the demeanor of an artist using another artist's poetry to reveal a glimpse into their own heart.
We've pressed 375 standard copies on cyan vinyl alongside a special edition of 180 copies on half-and-half cyan and black vinyl exclusively for gold club members. To get one you just have to subscribe to either the Pairings Box or our coffee and vinyl subscription service before the end of the month (so long as supplies last). You can pick up a copy of the highly recommended Good Grief LP here.