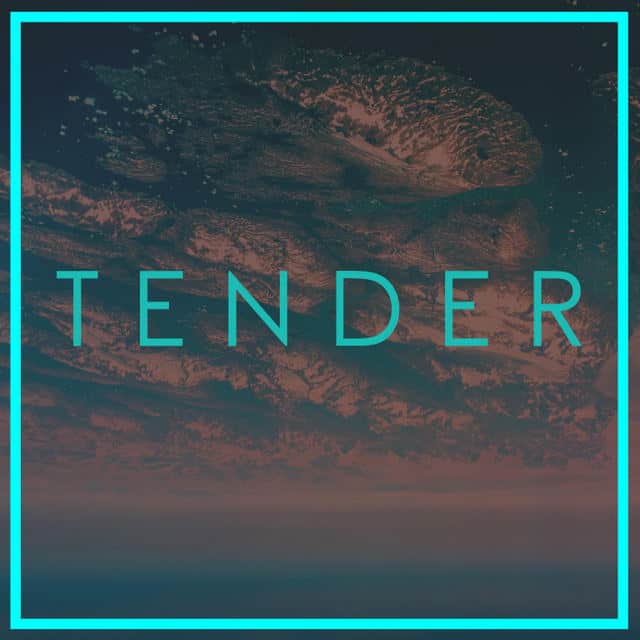 If you thought steamy indie r&b had already had its moment, here's proof you're very wrong. In fact, the artist featured in our latest Pairings Box is evidence we'll be eating it up as long as there are artists dishing up the good stuff. Yes, the recent output from newcomers TENDER (a.k.a. North London duo Dan & James) has been absolutely impossible to resist. With less than a year under their belt the duo has had an incredible run of potent singles that have kept us hooked.
And, you guessed it, we're not alone in our admiration. In less than six months their first two singles ("Armour" and "Belong") combined for nearly half a million plays on Soundcloud alone. Meanwhile, All Things Go called them their "favorite act of 2016." Our friends at B3SCI noted the duo's "rising star trajectory" flagging them as one of their top "Artists to Watch in 2016." They've likewise been picked as "Best New Music" from DIY Magazine. Similarly, Indie Shuffle, Going Solo, Crack In The Road, Hilly Dilly, and dozens of other music blogs have been enthusiastically covering their every release.
Until today though you couldn't score their music in any physical format. We're happy to announce that we're changing that. We've collected four of their most popular tracks to date for our latest Pairings Box feature.
On the a-side we have two tracks from their latest collection EPII. We kick the vinyl off with the sultry and bubbling synth jam "Lost." Imagine a sex-deprived HONNE drunk on red wine producing the latest single from an unusually pensive Jungle – and you'll have an idea of what you can expect.
That's followed up by the somber, moody bedroom r&b cut "Afternoon." Just as enticing as the preceding single, this one just oozes smooth atmosphere and sweltering sexiness. It's also proven to be one of the duo's most popular cuts to date.
On the b-side we have their first two ever singles. And, if you haven't already, now's a good time to pull out your "good" headphones. "Armour" is an earnest, simmering ballad with an unusually debonair demeanor and sticky, bass soaked sensuality. It's full of ambiance and little subtle – but stately -flourishes. It's truly a standout among an entire collection of standouts.
Similarly, the final track on our collection, "Belong," is a delicately constructed, thoughtfully composed tune that glides along a sweeping, slow-building progression. It could be fairly described as candy for either your headphones or your bedroom. So, yes, you're welcome. This is a pretty awesome collection.
We've pressed 350 standard copies on electric blue vinyl alongside a special edition of 175 copies on white vinyl with heavy cyan and black splatter exclusively for gold club members. To get one you just have to subscribe to either the Pairings Box or our coffee and vinyl subscription service before the end of the month (unless they sell out faster than that as they often do).