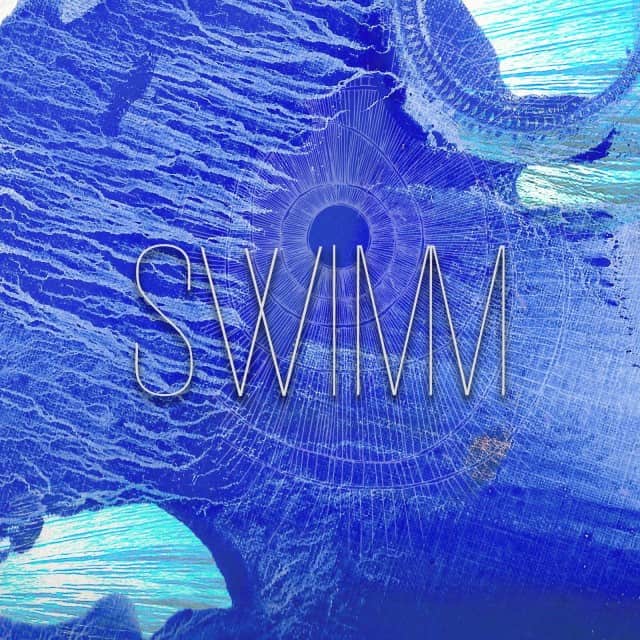 California-by-way-of-Florida duo SWIMM (i.e. Chris Hess and Adam Winn) are one of those rare bands with both vision and chemistry. They've described their professional relationship with one another by explaining that they "basically feel like extensions of one another." Together, they find inspiration from a shared commitment towards eschewing apathy in their songwriting while simultaneously pouring every bit of themselves into their craft. In a time when even great bands routinely break up over "creative differences" and it's in vogue to feign nonchalance, SWIMM are a refreshing change of pace. And, naturally, these values are evident in their music. Indeed, they're what make SWIMM's music something special.
They've garnered heaps of critical praise from outlets like Consequence of Sound, CMJ, Noisey, Earmilk, and so forth. The Music Ninja describes their music as brilliant, electrifying, and liberating. Indeed, they were selected as one of Apple Music's Best Alternative Albums of 2015.
Although the criticial consensus is rather telling, in this case, it's the comments from fans that we find the most illuminating. For example, one comment on their recent Beverly Hells EP in Apple's iTunes store (where the EP has five out of five stars) describes their music as "hellaaaaa good" while another fan raves that "everything I have heard, makes me smile." And that's what makes SWIMM so great. Their music is fun, uplifting and, ehem, hella good. Think: the dusty, reverb-soaked psychedelica of The War On Drugs meets the sharp alt-pop songwriting of R.E.M.
We're very excited to share three songs from their recent Beverly Hells EP (available for the first time on vinyl) alongside the exceptionally magnetic (and previously unreleased) track "Sun In Your Eyes."
The a-side launches off with the psychedelic and easy-riding single "Beverly Hells." It's an indie pop anthem crafted with dusty acoustic guitars, atmospheric synths, and a driving, propulsive beat. It served as the title track to their latest EP and it's a personal favorite of ours. Meanwhile, it's partnered with the soaring and catchy single "All The Time." This one is built around a beautifully textured rhythm section and sunny, bright guitar riffs. It's simply too good to resist.
The b-side kicks off with with the chugging and sparkling cut "Belly" which, with its bright hooks and spiraling guitars, proves to be just as entrancing as the total jams on the a-side.
Finally, the collection closes out with the pensive, slow-burning tune "Sun In Your Eyes" which is previously unreleased and exclusive to our vinyl. With its thoughtful progression and softly chiming guitars, it's yet another highlight in the band's repertoire.
We've pressed 500 standard copies on transparent sea blue vinyl alongside a special edition of 175 copies on half and half cyan blue and sea blue vinyl with cyan blue splatter vinyl exclusively for gold club members. To get one you just have to subscribe to either the Pairings Box or our coffee and vinyl subscription service before the end of the month (unless we sell out faster than that). Meanwhile, their excellent Beverly Hells EP is now from their Bandcamp. Thanks to our friends at Roll Call Records for partnering with us for this one!