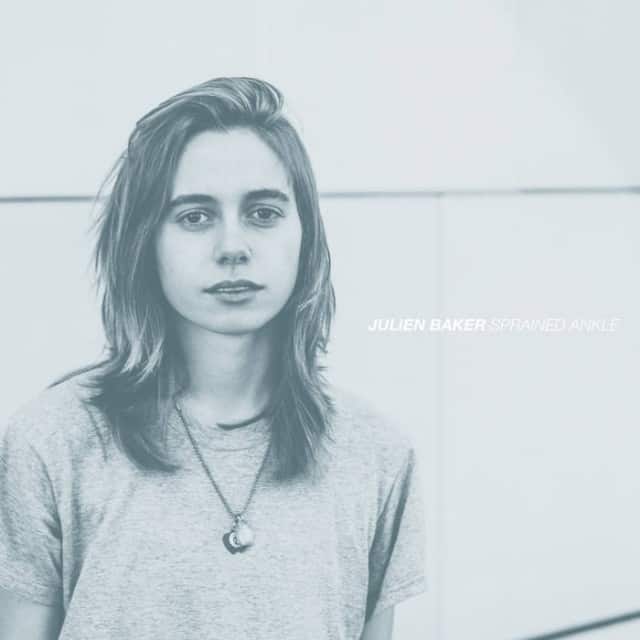 Julien Baker's debut album Sprained Ankle is a sad album. There's no other way to say it. The Tennessee musician writes about her life but at only 20 years old, Baker has already had a lifetime of experiences. Done in a bare, folky, instrumentation, Sprained Ankle deals with depression, relationships (with people and God), substance abuse, and so much more to make one of the most haunting albums of the year.
Although Baker's music is a bit reminiscent of Dashboard Confessional or even Death Cab For Cutie, Baker has named DCFC frontman Ben Gibbard as one of her idols, her pointed and personal songwriting allows her to stand apart. The car crash in opener "Blacktop," the self-reflection of "Everybody Does," the yearning for peace in the title track, and the devotional uncertainties of "Rejoice," are all anxious and powerful moments in her intimate narrations. In the stunning "Sometimes," Baker drags listeners, shaking, to the empty parking lot she's singing from, to stare at tail lights and left to wonder about all the things that could have been said.
Baker, her words, and her guitar are always the main focus of the LP. Armed only with an acoustic or electric guitar, delay pedals, and a touch of reverb, additional instrumentation is rarely heard. This resulting sparseness becomes another powerful element of Sprained Ankle. The silence of the record leaves room to fully absorb Baker's stories and for moments of much needed meditation.
Before the year is over, don't miss out on this bright new talent! Even if her record will make you cry. Get it here.