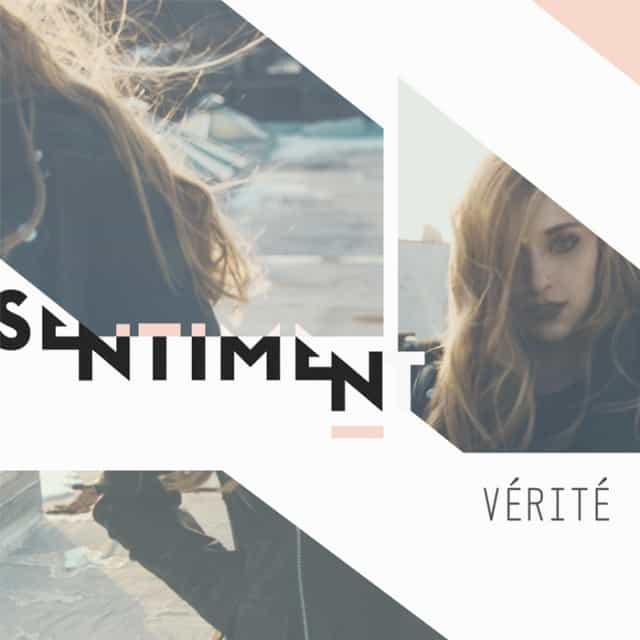 Talk about a fast rising star. Brooklyn-based synth-pop artist VÉRITÉ (better known to her friends and family as Kelsey Byrne) released her first single just over a year ago and has been skyrocketing to acclaim ever since. Indeed, she's already released a pair of hot-as-fire EPs of smart, mesmerizing pop. She's performed at numerous music festivals including Lollapalooza, Iceland Airwaves, Phono Del Sol, and SXSW (including a rare DJ set for Turntable Kitchen's showcase).
In a recent feature, TIME Magazine called her "the next big thing" while describing her latest EP (the one featured here) as "gorgeous." Complex called the EP "stunning" and described it as a "mindful dose of pop . . . emphasizing candid realism." She's likewise received praise from a score of our favorite music blogs including The Line of Best Fit who really hit it on the nose when they described the EP as a collection of "glossy, high-octane earworms that you'll struggle to remove from your head days later."
We've been fans from the start and we're grateful for the opportunity to share her Sentiment EP, her first-ever physical release, with the world in this month's Pairings Box. We think you're going to get hooked.
The a-side kicks off with a neon-bright, rainbow-colored blast on her biggest cut to date "Wasteland." It's an upbeat and sparkling pop hit with a kinetic, driving beat to follow Byrne as she sings, "I want a heart unbreakable / so I can feel it all."
It's preceded by our favorite single yet by the auspicious new songwriter "Colors." It's big, bold and uplifting. Produced by MS MR's Zach Nicita, it's a shuffling, percussion-heavy tune draped in dirty, grinding synths. It flips into "power on" mode from the first beat and absolutely bursts at the chorus.
The b-side rounds out the collection with her latest singles "Rearrange" and "Sentiment." The former is a relatively slow tempo offering about how easy it is to have someone rearrange your mind when you're feeling all mixed up. The production is seductive and textured and Byrne vocals are both cool and powerful.
The EP's title track closes out the EP. It's a slow-building groove that Byrne has described as being "about the ability and desire to miss something and how we cut ourselves off from the past." It opens with a subtle atmosphere before kicking off at the chorus. It's a perfect collection to keep you warm through the winter months.
We've pressed 350 standard copies on bone white vinyl alongside a special edition of 175 copies on milky clear and bone a-side/b-side vinyl exclusively for gold club members. To get one you just have to subscribe to either the Pairings Box or our coffee and vinyl subscription service before the end of November.