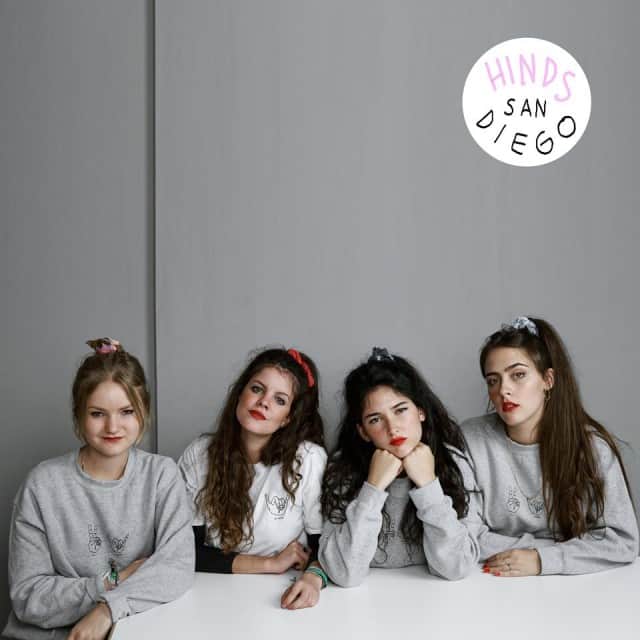 This time last year we introduced you to a catchy lo-fi group of young women from Madrid who charmingly referred to themselves as Deers. A year later these same ladies are still cranking out their very drinkable brand of lightly fizzed garage noise, just under a clever new name (to avoid potential legal troubles with Canadian band The Dears). Hind, is basically another word for female deer and I couldn't think of a better way to re-brand yourself without really re-branding at all.
Hinds released their much acclaimed low-key house party anthem "Chili Town" a few months back, closely followed by the jangly low-tide beach bumming "Garden." In preparation for the release of their debut LP Leave Me Alone due out Jan 8th, they let loose another catchy, attitude fueled single titled "Sand Diego" just the other day. For two and a half minutes Carlotta Cosials and Ana Garcia Perrote, friskily share the mic over a steady stream of guitar riffs, backed by some quick and eager drumming from Amber Grimbergen and the result is delightfully attractive.
Take a listen to all three songs below and keep an eye out for Leave Me Alone to hit the shelves in the beginning of next year.