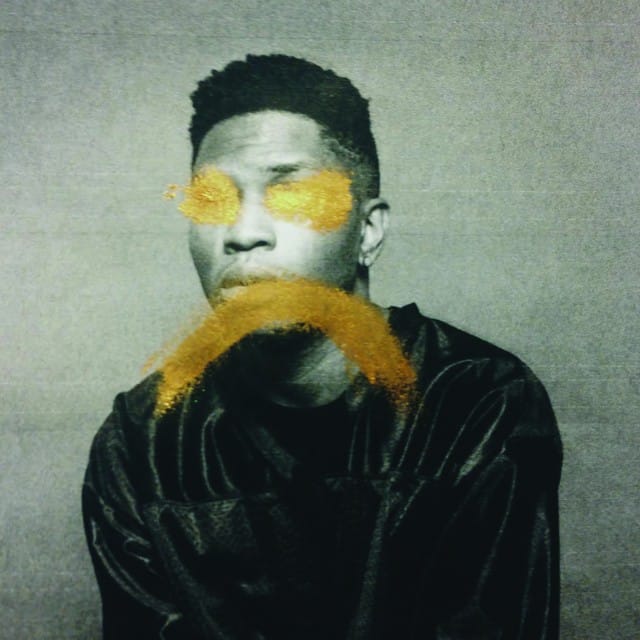 This one is BIG. In fact, it's safe to say that very few artists have risen as fast and as high in the past year as Los Angeles' future r&b crooner Gallant. He's been praised by Pitchfork, The Fader, NME, and nearly four dozen of the most popular and well-respected music blogs. For example, the folks at The Wild Honey Pie have described his music as "smooth, just a little left of center, and wildly sexy." Blah Blah Blah Science called him "a 10 out of 10" while raving over his "beyond-gorgeous vocals" and "catchy melodic hook(s)." And, of course, he's no stranger to regular readers of Turntable Kitchen.
The praise has extended well beyond critics and bloggers though. He's also been selected to tour with Sufjan Stevens this Fall. His latest single "Weight In Gold" was premiered by highly regarded tastemaker Zane Lowe as Lowe's first world exclusive on Apple Music. Oh, and some guy named SIR ELTON JOHN says he "went crazy" when he first heard Gallant. The legendary showman even went as far to say, "Gallant is an artist to watch. He is going to be huge." He. Is. On. Fire.
We're incredibly honored to announce that Gallant is the featured artist in the latest Pairings Box. This marks the first time his music has been available on wax.
The a-side kicks off with his massive, sparkling single "Weight In Gold." It opens with subtle, slinky guitar riffs to usher in Gallant's seductive croon as he evocatively sings, "Black dust in orbit, cascades down like a parachute." Deep bass bubbles up from the floor and by the time the chorus hits, you're hooked. It's enigmatic, mesmerizing and completely intoxicating – a perfect example of what makes Gallant's music so thrilling.
It's followed by the beguiling groove "Talking In Your Sleep." Skittering electronics and plucked string samples combine here as Gallant navigates the resulting dense sonic tapestry by alternating between the highs and lows of his impressive vocal range. The result is sleek, soulful and sexy.
Meanwhile, the b-side of the record begins with the lushly textured vibe "Open Up." Brightly-lit synth notes blink warmly in the background alongside a wheezing rhythm as Gallant's voice commands center stage. This track in particular showcases the subtlety of Gallant's latest efforts.
Finally, the collection closes out with his incredible reimagining of Foo Fighters' mega hit "Learn To Fly." Both soaring and evocative, it retains the catchy melody of the original but highlights the beauty and yearning of the lyrics. Suffice to say, it'll give you chills.
We've pressed 350 standard copies on transparent amber vinyl alongside a special edition of 175 copies on gold-striped grey vinyl exclusively for gold club members. These are going to be super sought after before long. It's exclusively available in the Pairings Box recipes and vinyl subscription service or our coffee and vinyl subscription service.