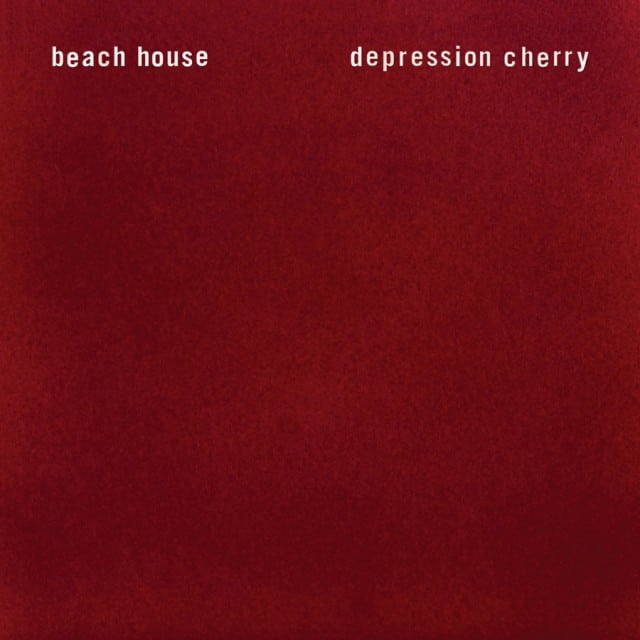 For a certain segment of the music loving population (myself included), Baltimore-based duo Beach House aren't just another band. They have reached superstar status. Indeed, over the course of just over a decade, Victoria Legrand and Alex Scally have established themselves as some of the most consistently rewarding songwriters in independent music.
When a band achieves that level of success, expectations run high. Fans and music critics no longer judge a new album strictly by its own merits. A new Beach House album, for example, won't just be judged solely against other albums released in the same year. Nope. It'll also be compared to previous Beach House albums.
So, with that thought in mind, Beach House's latest effort, Depression Cherry, is one of the year's best albums. It's stunning, seductive, layered, and completely entrancing. From the opening notes and lyrics ("You should see there's a place I want to take you. When the train comes I will hold you, cause you blow my mind") on album opener "Levitation," Depression Cherry is a fully enveloping experience.
If you're looking for a complaint though, the most obvious would be that Depression Cherry doesn't reach the same heights as the duo had achieved on predecessors Bloom and Teen Dream. For example, despite the high quality of the material here overall, there's nothing as ecstatically revelatory as cuts like "Lazuli" or "Used To Be."
But, although it may initially seem a little counterintuitive, that lack of "highs" is also arguably Depression Cherry's greatest strength. It's an incredibly even album that favors subtlety and (relative) simplicity over soaring pop highs. As a result, it is an album that is characteristically elegant but uncharacteristically down-to-earth. I won't argue that this is their best album to date (it's not), but particularly when judged solely on it's own strengths, it proves to be a rewarding and incredibly satisfying effort all the same.
Warm, comforting and subtle, we've paired it with Kasey's recipe for a fig shrub. Meanwhile, you can stream Depression Cherry in its entirety below.