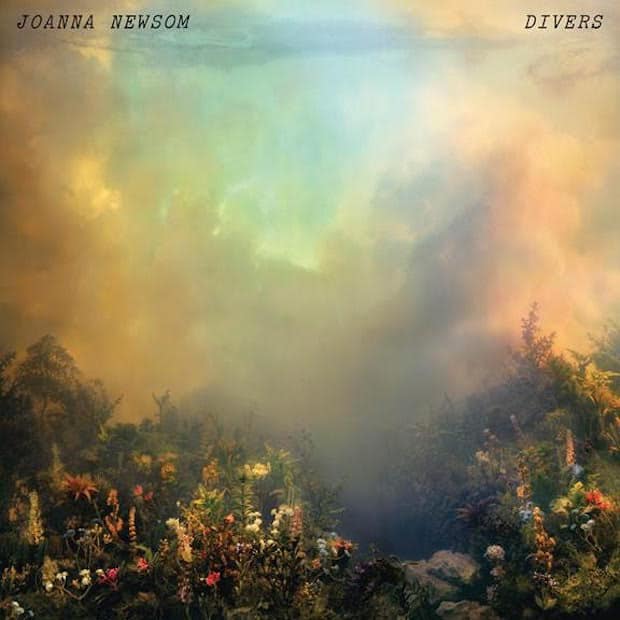 It's time to rejoice! Why? Well, because Joanna Newsom is back with a new song and accompanying video to go along with the announcement of Divers, her first album since 2010's Have One On Me.
The track, compositionally, follows in the footsteps of the more piano driven cuts from her previous record such as "Good Intentions Paving Company" and "Soft As Chalk." Although it features no sign of her signature harp, the instrumentation in "Sapokanikan" shimmers, bounces, thumps and ultimately triumphs underneath Newsom's dense vocals. It's also a song that illustrates why she's one of music's most impressive wordsmith's. I mean, who else would begin with a line like "the cause is Ozymandian" – let alone write an entire song about an ancient settlement of which is now Manhattan's Greenwich Village? She's never been one to lack ambition as each release will contest – offering more and more from The Milk-Eyed Mender to Ys and the 18-track Have One On Me – though her art has never felt excessive.
The seemingly simple visuals for "Sapokanikan" were directed by Paul Thomas Anderson. There is a hypnotizing quality to the video which brings Joanna's otherworldly writing back down to earth. Though it mostly sees Newsom frolicking through the streets of New York City, the moments following the dazzling high-register finale find the singer surrounded by the lights of emergency vehicles as she repeats the line "look and despair." The sadness in her eyes is a reminder of the humanity that has always been present in her music.
Drag City Records will be releasing Divers by Joanna Newsom on October 23rd.