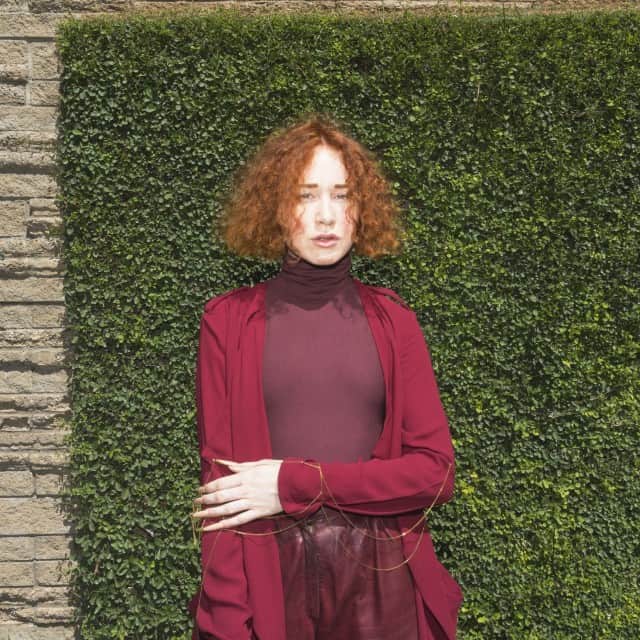 She's been called the "first great mystery act of 2015" and, in a recent rising artist feature, Pigeons & Planes raved over her "commanding" vocals and "forward thinking" production. Indeed, vōx, the brainchild of Los Angeles' Sarah Winters, has been receiving critical praise from every corner including enthusiastic nods here on Turntable Kitchen and in some of our favorite music publications such as yvynyl, The Deli Mag, Blah Blah Blah Science, DIY Magazine, and EARMILK.
While she's only released a pair of official singles under her vōx moniker ("Better" and "Money" respectively), her success is undeniably well deserved. Both singles are exceptional, fearless compositions that showcase a progressive, craftsman-like approach to songwriting that will particularly appeal to fans of artists like Hundred Waters or Dirty Projectors. Indeed, the tense, off-kilter arrangements at the heart of both tracks would almost certainly fall apart in lesser hands, yet Winters makes it look easy.
Without a doubt, we think she's doing something special and, partially for that reason, we've invited her to be the featured artist on this month's Pairings Box. We're incredibly honored to have the privilege of releasing her debut on wax.
Opening with her debut single "Better," the a-side breaks forth with a stuttering and minimalist rhythm built from handclaps, finger-snaps and a spare, repetitive piano tone. Amid wafts of fuzz and ghostly, haunting harmonies, Winters' vocals are cool and disarmingly steady-gazed as she sings, "Better to be hated. At least they know my name." Confident and beguiling, we think it serves as an exceptionally auspicious opener.
It's followed by her skittering and resonant single "Money." It's a breathtaking track that opens with Winters singing acapella before ushering in a soundscape that alternately clicks and hums in a woozy, almost aggressive, kick-and-snare groove. Flush with rumbling low end and a tense atmosphere, it has the presence of a swirling, powerful storm that threatens to devastate everything in its path – if it doesn't collapse in upon itself first.
The b-side features two yet-to-be-released new tracks. First, there is the hauntingly minimalist "Mayans." It's a raw, concise tune that clocks in at just over a minute in length featuring Winters' unaccompanied, echo-laden vocals. Next, the collection rounds out with her lovely new single "Put The Poison In Me." It's a clean tune built solely from ringing piano and Winters' weary but passionate croon. With their simple arrangements, the b-side duo serve to spotlight the fundamentals of her songwriting and musicianship – further evidence that vōx is one of music's most promising new artists to have emerged in the past year.
We've pressed 325 standard copies on oxblood vinyl alongside a special edition of 175 copies of half-&-half gold and milky clear vinyl exclusively for gold club members. As usual, these will sell out soon. It's exclusively available in the Pairings Box recipes and vinyl subscription service or our coffee and vinyl subscription service.