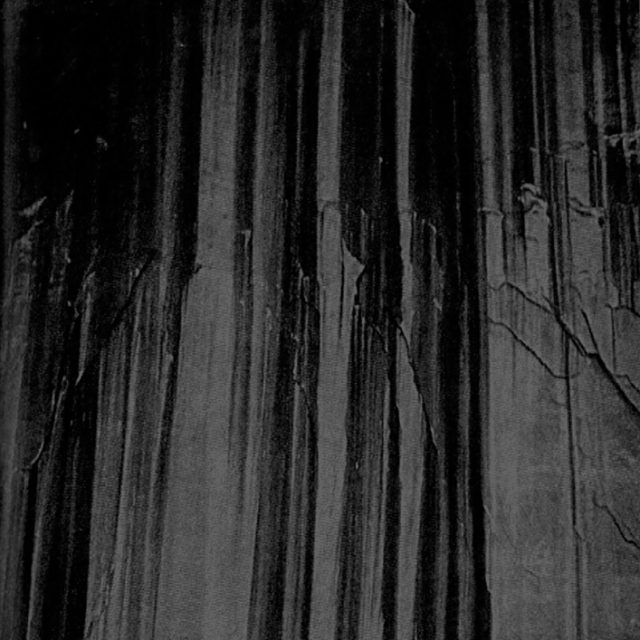 You might have expected rosy-cheeked ballads or silky bedroom jams for our February Pairing Box. After all, February is home to Valentine's Day. For that reason, you may be surprised that we've tapped dark Berlin-based collective DEATHS as this month's featured artist. Admittedly, their moniker is brooding and the music is far from upbeat, but it's also gorgeous and viscerally textured with a surprising seductiveness and enchanting intensity. In other words, given the chance, you'll find that their darkness is, appropriately, 50 shades of sexy.
Indeed, they've certainly entranced a good slice of the indie music world. DIY Magazine described DEATHS as "[b]eautiful to the extreme." Similarly, the music blog Kick Kick Snare described their debut single "Lonewolves" (our a-side) as "dirty around the edges, raw in the middle, but beautifully captured." Meanwhile, London's Crack In The Road applauded their "sleek elegance" while admiring their balance between pop and "brooding, minimalist electronica."
Unsurprisingly, they also received numerous nods as one of the hottest rising new artists to watch for in 2015. For example, When The Gramophone Rings listed them on their list of "new bands that will make 2015 awesome" stating that: "pushing things forward yet remaining relevant to now, Deaths . . . find the perfect balance between calculation and sparsity." Likewise, i-D / VICE listed their second single (our b-side) as one of the "10 tracks you should have been listening to this year" while enthusiastically raving that DEATHS "combine siren synths, wailing guitars, whiplash beats and sombre vocal melodies that fall somewhere between 80s goth and the future R&B production . . . of SOHN."
"Lonewolves" is the collective's first single and the a-side to this 7" vinyl. It's a slow burning groove that will appeal to fans of DARKSIDE or SOHN. It both atmospheric and spacious, propelling forward on a track set with distant synths, a slowly pulsating heartbeat of a bass riff, and sparse but textured percussion. We think it's absolutely captivating.
The b-side features their second-ever single "Sold." The smoky tune is ushered open with bright, slowly sweeping chords before unfurling at a narcotic pace along an unconventional progression that's dotted with tape flips, crisp – a times almost violent – percussive shots, rainbow keys flourishes, and visceral, starkly ringing guitar riffs, before concluding with an outro that unexpectedly calls to mind the Knight Rider theme. Ultimately, it proves to be both haunting and lovely.
We've made 520 standard copies on white vinyl alongside a special edition exclusively for gold club members of 175 copies on black and white a-side/b-side vinyl with white splatter. Last month's single sold out in less than 48 hours after our announcement and I wouldn't be surprised to see this one go just as fast. It's exclusively available in the Pairings Box so subscribe today. Meanwhile, watch for a debut EP soon from Love By Mistake.