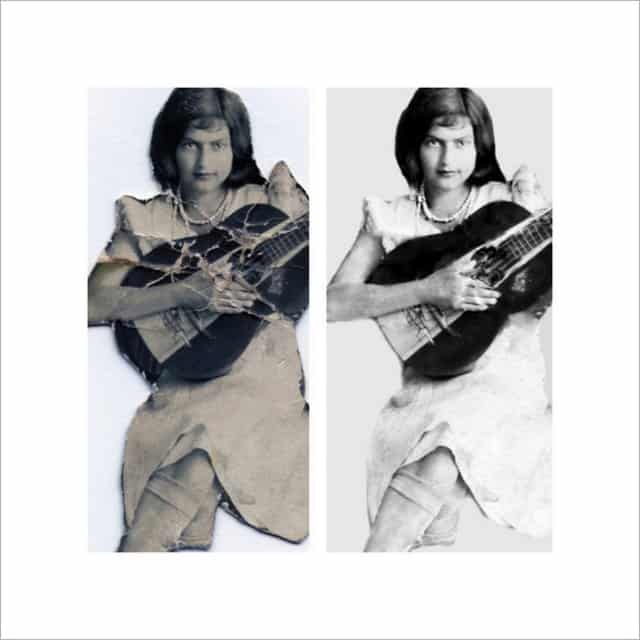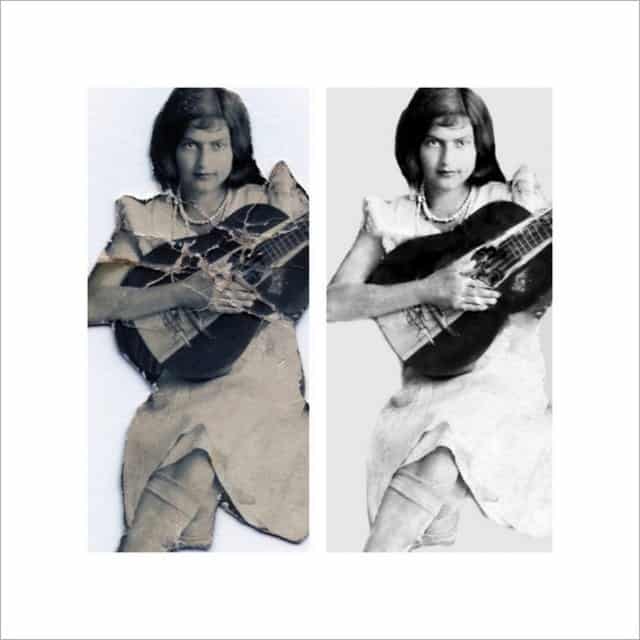 Tei Shi, aka Valerie Teicher, has quickly become one of our household's favorite up-and-coming songwriters. In fact, if you follow us on our social media channels you'll even find a video of our 2-year-old daughter getting down to Tei Shi jams. It's safe to say we're verging on obsessed. And why not? Val writes entrancing, winter-warming grooves with impactful lyrics, smart arrangements, gritty percussion, and silky vibes. She's the real deal and it seems like nearly everyone is taking note.
Dummy Magazine described her debut EP (the same one we're featuring on this 7" vinyl) as "ethereal and pure" while further noting "[i]f Brooklyn is the modern Atlantica, then let Tei Shi be their Ariel." Similarly, Gorilla vs. Bear called the EP both "beautiful" and "adventurous." Meanwhile, Noisey called it "a layered masterpiece of melodies that duck and dive, expertly entwined vocal loops, and shivery sonics."
Unsurprisingly, Tei Shi also topped many of 2014's year-end lists last month. The 405 included her on their "Ones To Watch for 2015" describing her music as "delicately and intricately created." Likewise, VH1 listed Tei Shi as one of the "10 best up-and-coming female artists you need to know." Similarly, The Line of Best Fit featured her on their "Best Fit Newcombers 2015" list calling her latest single "unbearably sexy, smart and addictive." So, yeah, Val's a total boss.
On the a-side you'll find both the darkly-lit and grinding future pop single "Nevermind The End" alongside the sparse, vocal-looped ballad "Adder(f)all." The former is a slick and sensual jam oozing with rumbling, grimy synth blasts and blinking guitar pings to accompany Teicher's airy, sweet coos as she sings, "Take me away from here / Somewhere we can just disappear / I'll be your morning light / If you wanna be my ride tonight." Meanwhile, "Adder(f)all" is a mostly acapella ballad constructed from three intricately layered melodies that spin, swirl and slide together into a singular, mesmerizing vibe.
The flipside leads with Tei Shi's debut single "M&Ms." It's a warped, future r&b jam with tribal percussion, slithering ambiance, and pastoral organ to accompany Teicher's multi-tracked vocals as she hums and croons through a range of breathless lyrics that are as sexy as they are dark, "I can be your bulletproof vest / or the gun you hold to your chest." It's followed by the rhythm-shifting, space station soundtracking "Nature vs. Nurture" in which twinkling tones blink star-like across a cold, spacious soundstage buoyed by increasingly sexy, grooving rhythms.
Like all Pairings Box singles, it's an exclusive and limited edition release only available from Turntable Kitchen. It's available on standard bone white vinyl in an edition of 500 and, for gold club members, bone white with baby blue a-side/b-side in an edition of 175. They're almost gone already. Subscribe now.