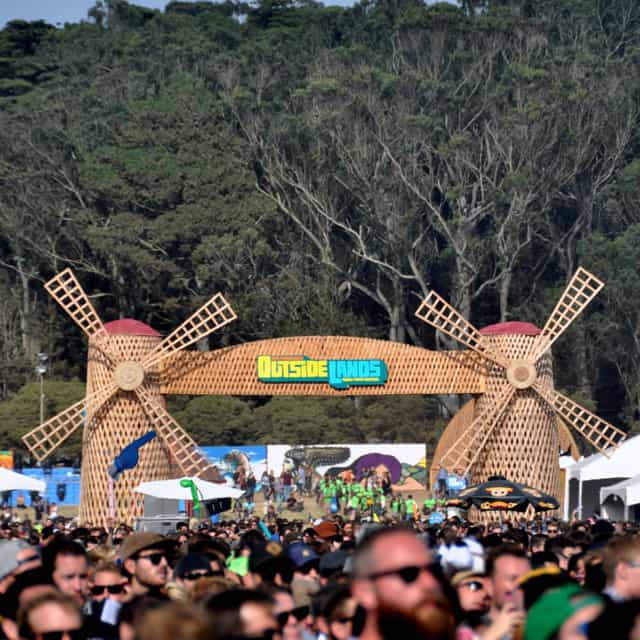 Although San Francisco's biggest music festival, Outside Lands, concluded last night, we're still dreaming about some of our favorite performances, foods, and drinks. As always, Outside Lands was both decadent and eclectic.
From bacon flights (a sampler of five different bacons) to perfect pizzas cooked in wood burning ovens (for only 60 seconds), we ate our way through the festival's top foods while listening to a diverse range of artists including Kanye West, Tom Petty & The Heartbreakers, Spoon and The Flaming Lips.
Unfortunately we didn't capture photos of all of the artists we enjoyed (Tom Petty for example) or of all of the food we enjoyed (i.e. Homeroom's Gilroy Garlic Mac n Cheese), but we think we captured some memorable moments all the same. Below you'll find pics from some of our top sets and (at the very bottom of the page) a few snaps of our favorite Outside Lands snacks.
All pictures by Turntable Kitchen or Margaret Manson (except those Twitter embeds below).
FRIDAY
WARPAINT
MIKAL CRONIN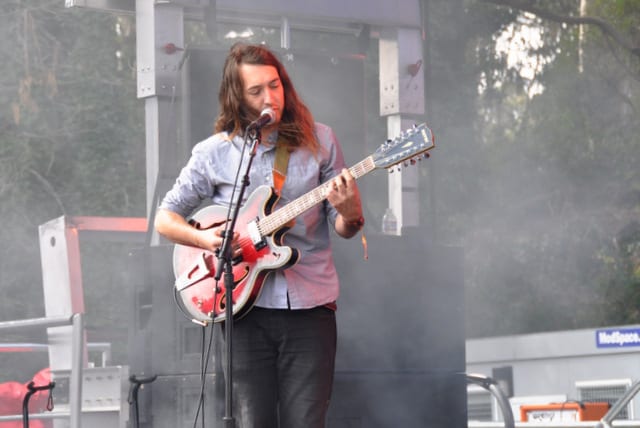 DISCLOSURE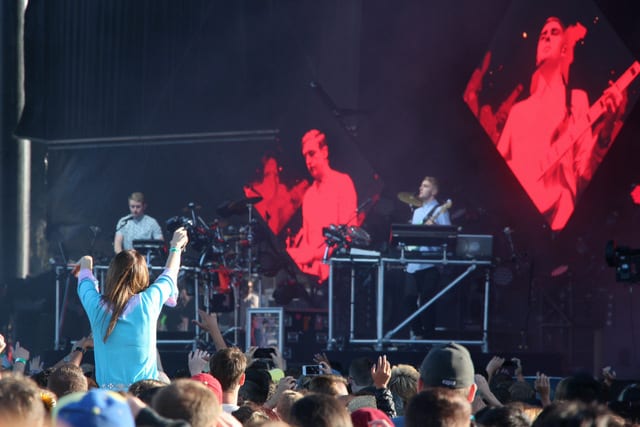 TYPHOON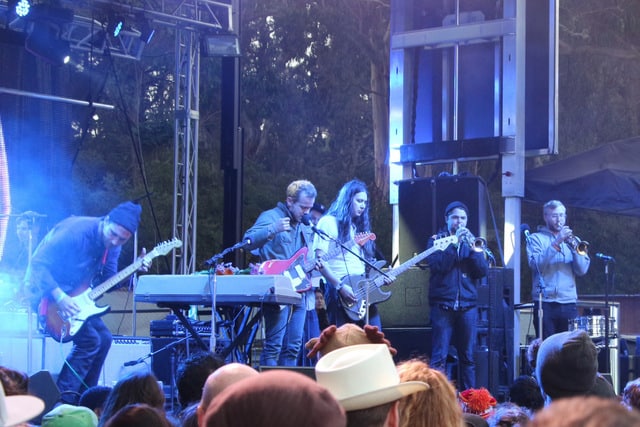 KANYE WEST
ranger dave gave up the spotlight to end the night #outsidelands #ol2014 pic.twitter.com/UPne2Gdrg6

— ranger dave (@sfoutsidelands) August 9, 2014
ARCTIC MONKEYS
ranger dave did some monkeying around last night. @ArcticMonkeys #ol2014 pic.twitter.com/sjda0vIh8W

— ranger dave (@sfoutsidelands) August 9, 2014
SATURDAY
DUM DUM GIRLS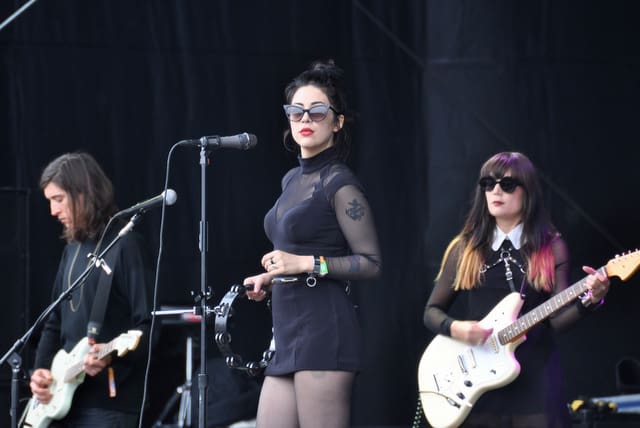 TRAILS AND WAYS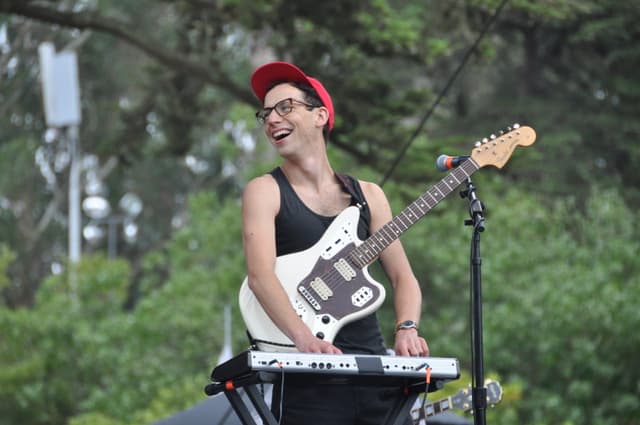 CHRISTOPHER OWENS
LOCAL NATIVES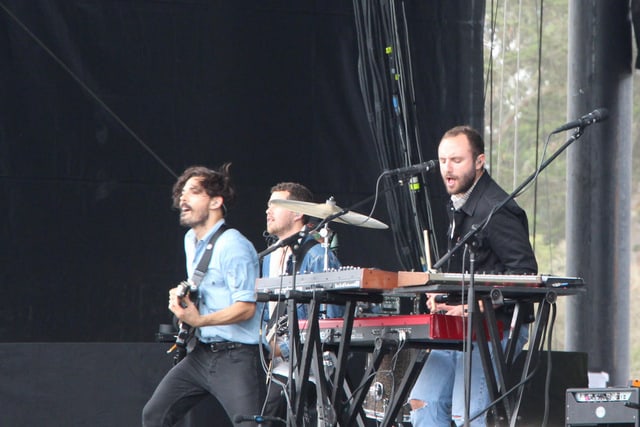 HAIM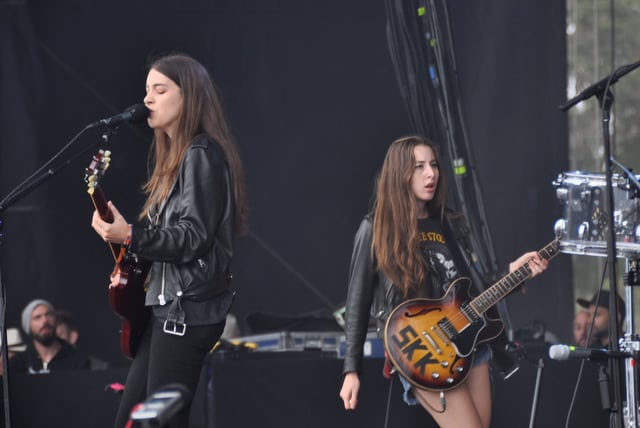 DEATH CAB FOR CUTIE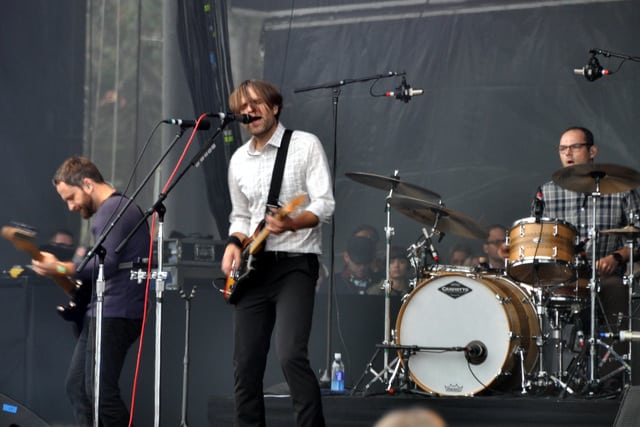 SUNDAY
JENNY LEWIS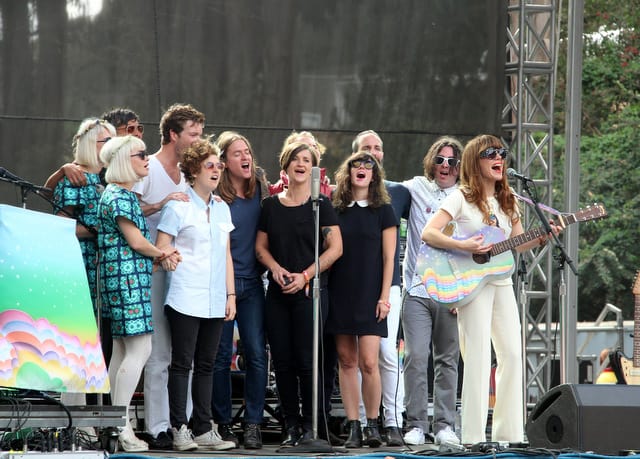 SPOON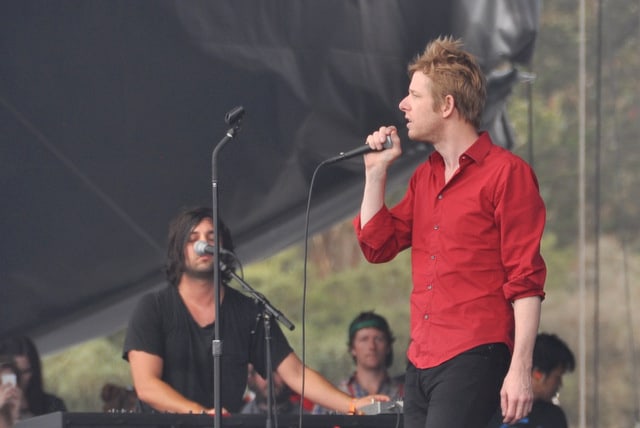 THE FLAMING LIPS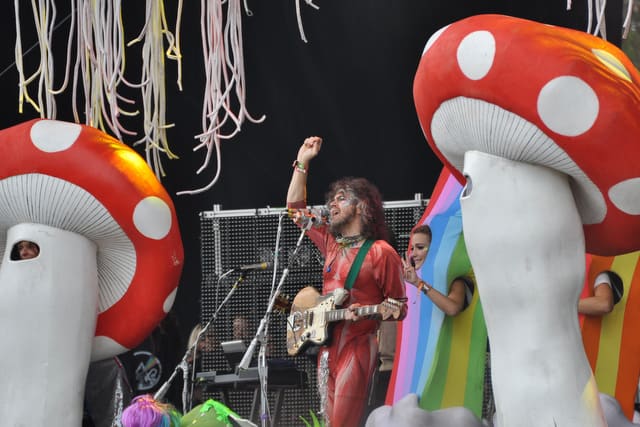 FOOD!
Photos include Del Popolo pizza, Drake's Bay oysters, Baconland's bacon flight, and Rich Table's porcini donuts. Other highlights not pictured include Homeroom's garlic mac n cheese, Humphrey Slocombe's Outside Lands ice cream, Sierra Nevada's Outside Lands saison, Tacolicious' chicken tacos, 4505 Meats' cheeseburgers, Wise Sons Deli's pastrami cheese fries, and Farmerbrown's Chicken and Waffles.