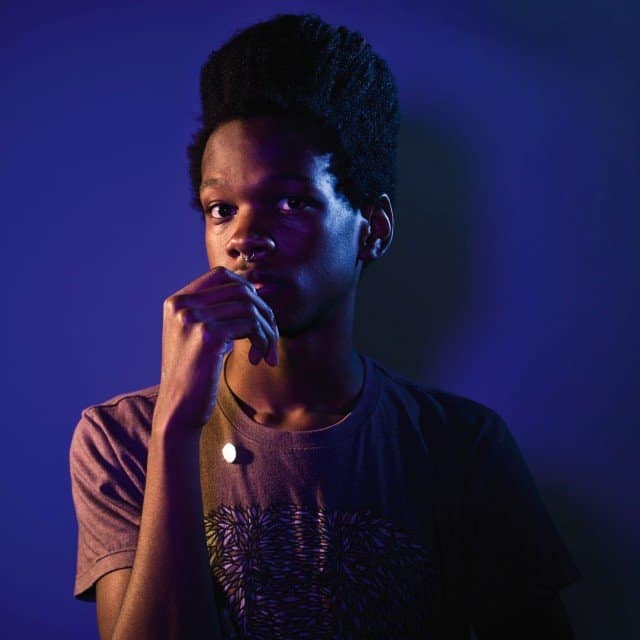 "I Know It's a Good Thing" kicks off with the phrase, "You came without a warning," and that's just what Shamir Bailey—a 19 year-old Las Vegas native—appears to have done.
Featuring a thudding bass, sky-high vocals, and a piano-stomp ripped right from Spoon's playbook, "I Know It's a Good Thing" is a straight shot to your muscle-movers. Shamir's sparkling pipes shine throughout the track, but things really burst open during its back half when he cranks the piano up to ten and tosses some wonky vocals into the already brimming backdrop.
Shamir's raw talent combined with his unabashed fear to let an IV-drip of disco leak into his work makes for a promising start. "I Know It's a Good Thing" puts a spring in my step, and a smile on my face. I know that's a good thing.
If you act quick you can buy this on limited-edition vinyl (100 copies) with hand-stamped, hand-numbered art from GODMODE.