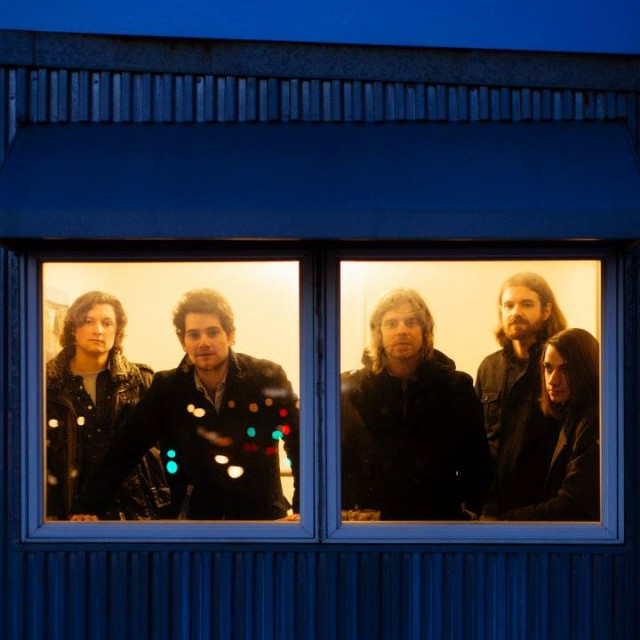 Our friends Cheerleader are back and we couldn't be more excited. We've honestly had the "What ever happened to Cheerleader?" conversation on more than one occasion in our home. So, yeah, they're back, but things have… changed. They're no longer the shimmery dream pop duo from Connecticut writing under charmingly silly pseudonyms that we remember. In fact, in the years since we last heard from them, they've evolved into the "hazy electro-pop quintet from Philadelphia."
The first official single from the new Cheerleader is "Perfect Vision" and it's a blissfully bubbling Friday-night anthem built around laser-bright synths, big rock guitars, a steady beat, and some seriously upbeat lyrics, "I got a good thing going and I don't want to blow it . . . but tonight's the night." It proves to be everything we ever loved about Cheerleader, only bigger and bolder. Further proof that change isn't always a bad thing.
You can hear the demo for "Do What You Want" from the Pairings Box single they did with us a couple years back.