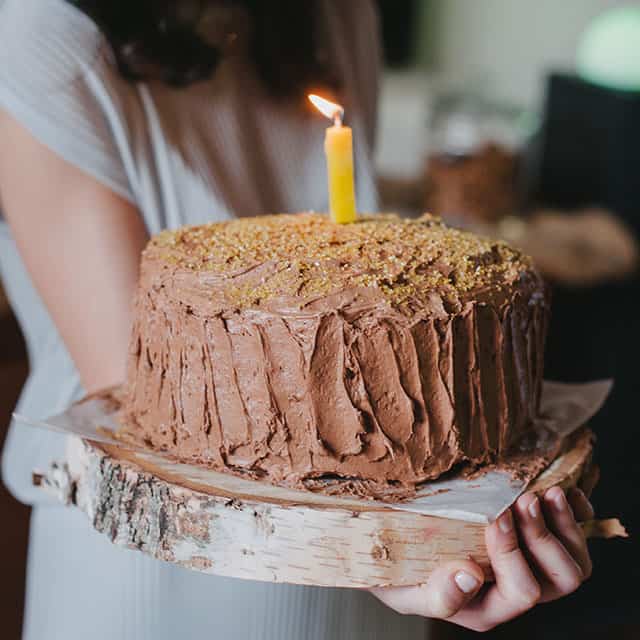 All photos in this post are by the talented Rachelle Derouin.
A few weeks ago, we celebrated our daughter Neko's 1st birthday at my parents' house. Not being much of a DIY'er in recent years, I went a little overboard with the planning, decorations, and cooking. I bought bamboo forks and hand-stamped the letter N on all of them, put up a photo backdrop out of crepe paper using this DIY (we didn't make the fringe), and made feather garlands to pull together a woodland-themed scene.
As with all things in my life, Neko's 1st birthday party was not a no-stress affair. The night before the party, I baked a cake that literally fell in the middle (I was thisclose to crying). I'm pretty sure I had too much wine and forgot to add the baking soda…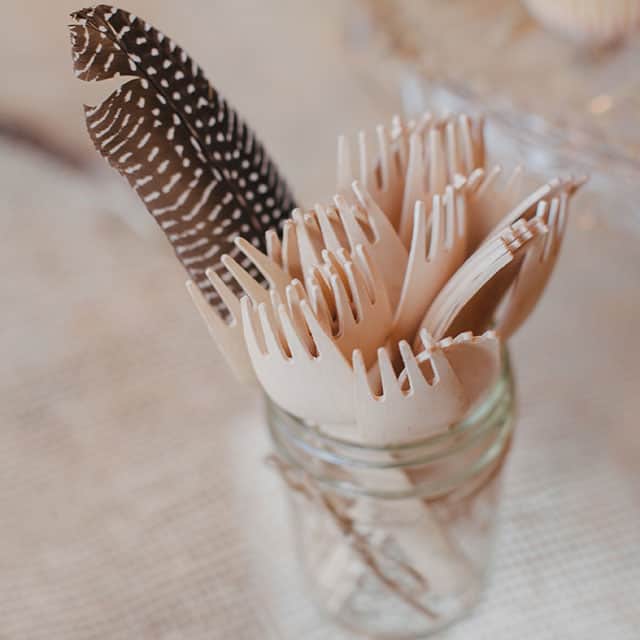 Needless to say, I turned to another recipe and made another cake, as well as a dozen cupcakes. The cake recipe I used came from Smitten Kitchen (her best birthday cake is truly no-fail and delicious). I used the cake base from that recipe, but decided to make the instant fudge frosting instead. It was PERFECT. Not only did Neko's 1st birthday cake resemble a log (somewhat unintentionally, as a result of my frosting inexperience), it traveled well, too.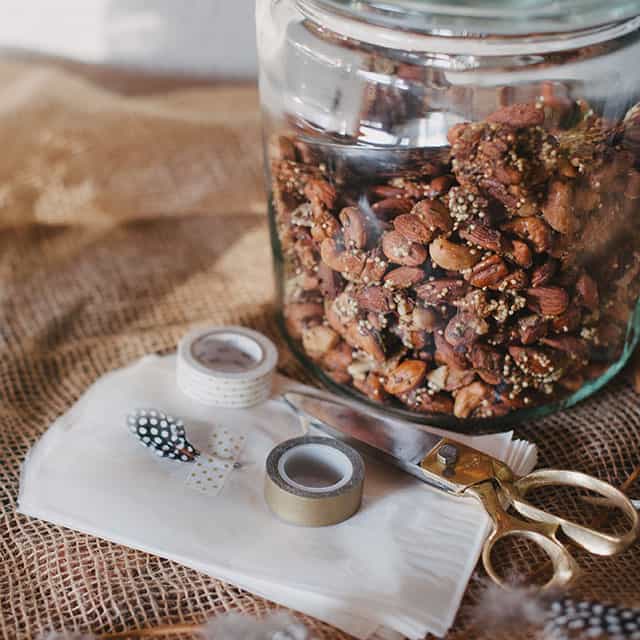 In addition to the 1st birthday cake, I also made:
Vanilla Bean Cupcakes with Vanilla Bean Frosting (scroll down to the recipe, below)
Seedy Nut Mix (from The Sprouted Kitchen cookbook)
My mom, entertainer that she is, pulled together an awesome spread. She and my mother-in-law made all the little sandwiches the morning of the party. We served:
Smoked salmon and cream cheese sandwiches on rye bread
Crostini with roasted red peppers and goat cheese
Deviled eggs
Cheese spread
Orange and lemon-flavored water (in this lovely drink dispenser)
Assorted lemonades (from Trader Joe's)
'Forest' berries (strawberries, blueberries, and blackberries) — Neko's fave!
Beer and wine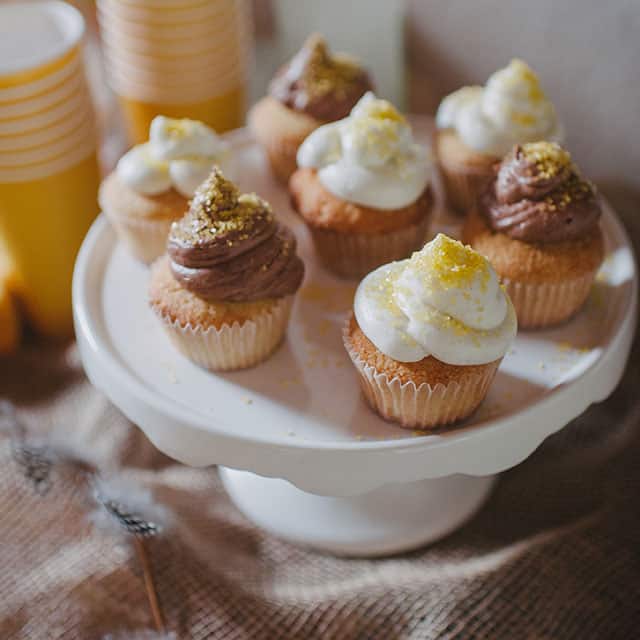 I'm not a frills and doilies type of girl, but I really wanted to have a theme for the party and keep things classy! I've got a soft spot for all things woodland (including hedgehogs, foxes, and mushrooms) so I knew that was the route I'd take for Neko's party. I struggled to find decorations that weren't tacky, so I ended up making my own.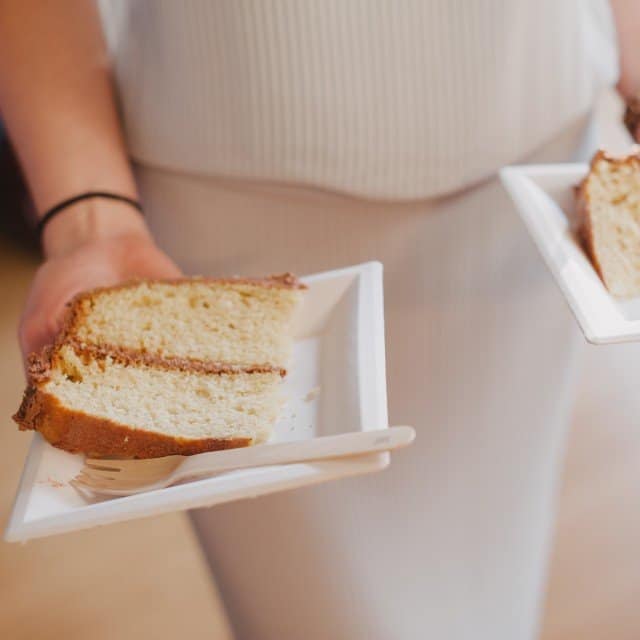 Here are a few things that worked for me:
I focused on three party colors: yellow, brown/natural, and green. I bought gold sparkling sugar and sprinkled it over the cake and cupcakes. I bought a natural beeswax '1' candle from Whole Foods.
I ordered a variety of feathers from this place, and this suede lacing. To make the garlands I simply glued the feathers to the laces using fabric glue.
Crepe paper is super cheap! I ordered way more than I needed to create my yellow and green photo backdrop. It's light, too; we just used masking tape to tape it to the ceiling.
I brought a bunch of little mason jars to my parents' house and used them to hold everything from straws to forks. I slipped in a feather or two, and used a couple as flower vases.
I bought several large glass containers to hold water and the nut mix.
I used washi tape to tape some feathers to glassine bags and slipped a scoop inside the nut mix container so people could make their own to-go treat bags.
I bought burlap and used it to cover the tables and to give the setup a rustic 'woodland' feel.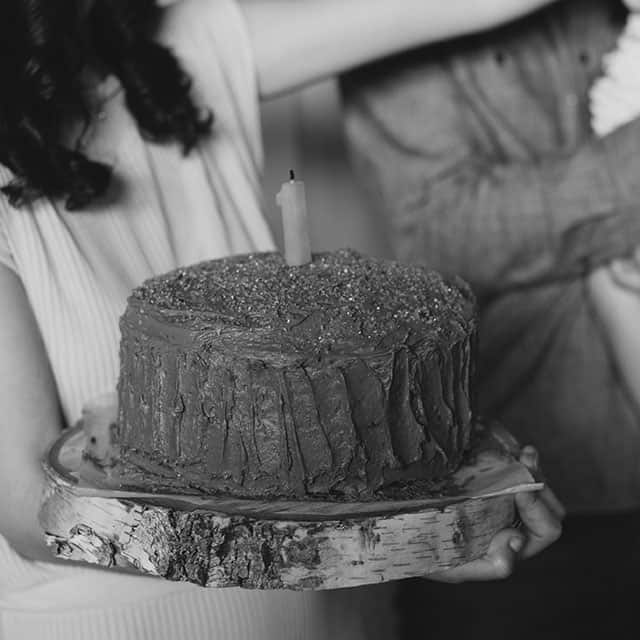 The party was a lot of work, but I was proud of my second-ever two layer cake, and so happy we chose to have a photographer capture some very special moments with my family and closest friends.
Simple Vanilla Cupcakes with Vanilla Bean Buttercream Frosting
Adapted from the Joy the Baker Cookbook
*makes 1 dozen cupcakes
1 1/2 cups of all-purpose flour
1/4 teaspoon of baking powder
1/4 teaspoon of salt
1 stick (1/2 cup) of unsalted butter, at room temperature
1 cup of sugar
2 large eggs
2 teaspoons of pure vanilla extract
1 vanilla bean, seeds scraped out
1/2 cup of milk
1. Preheat your oven to 350 degrees F and place your oven rack in the upper third of your oven. Line a 12 cup cupcake pan with parchment paper liners.
2. Combine the flour, baking powder and salt in a medium bowl and whisk together.
3. Combine the butter and sugar in the bowl of a stand mixer fitted with a paddle attachment. Beat until light and fluffy (about 5 minutes). Add the eggs, one at a time, beating to combine. Beat in the vanilla bean seeds and extract.
4. Add half of the flour mixture and beat slowly to incorporate. Add the milk, then the rest of the flour mixture, and beat until just incorporated.
5. Divide batter among cupcake liners and bake for 20-25 minutes, or until a toothpick inserted into the center comes out clean. Let cupcakes cool in the pan before transfering to a wire rack to cool.
For the Vanilla Bean Buttercream Frosting:
2 sticks of butter (1 cup), at room temperature
4-5 cups of powdered sugar, sifted
2 tablespoons of milk
1 vanilla bean, seeds scraped
pinch of salt
1. Add the butter to the bowl of a stand mixer fitted with a paddle attachment and beat for about two minutes, or until it's light and fluffy.
2. Scrape down the sides of the bowl, then add 3 cups of powderd sugar. Start beating on low speed, then increase speed to combine. Add the milk and vanilla bean seeds, then beat on high for one minute.
3. Scrape down the sides of the bowl then add another cup of powdered sugar and beat until light and fluffy. For thicker frosting, you can add another cup of powdered sugar.
Frost cupcakes only once they are completely cooled. I had leftover fudge frosting from my cake, so used some of that to frost a few cupcakes as well.
Note: I upped the vanilla ante by using a whole vanilla bean in my cupcakes. Joy's recipe called for half.
Lastly, I love mailing cards but for party invitiations, I tend to turn to online services. These were our 1st birthday party invitations.
I hope you all had a lovely Valentine's Day! We'll be back later this week with a fresh recipe for you.
All photos by Rachelle Derouin.