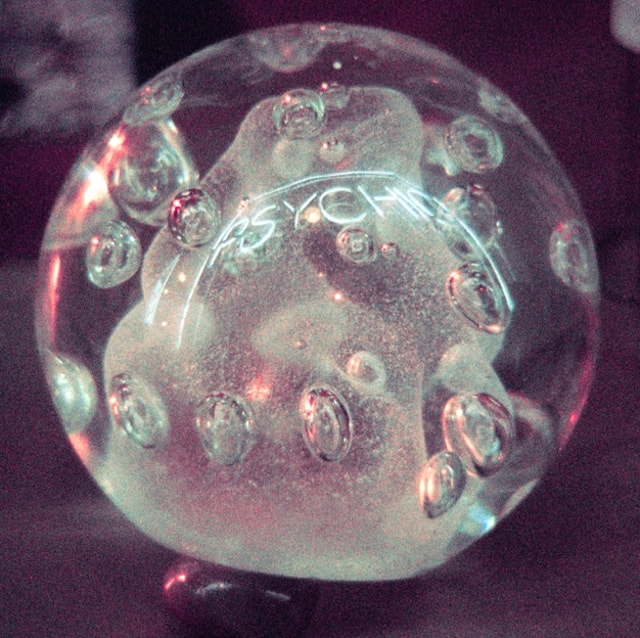 DARKSIDE is the project of minimalist producer Nicolas Jaar and multi-instrumentalist Dave Harrington. Before they formed DARKSIDE, Jaar was already critically acclaimed for his minimalist, thoughtfully paced house-inspired grooves. Meanwhile, Harrington was a student of experimental jazz with experience directing a rendition of John Zorn's COBRA and producing commissioned works for theater and film.
However good that may sound on paper, most of us will agree that collaborations like this rarely result in more than an interesting film score. Nonetheless, Jaar and Harrington somehow manage to bridge the gap between albums such as Underworld's Dubnobasswithmyheadman and Pink Floyd's Dark Side of the Moon while simultaneously collecting strands from countless other sources, both obscure and familiar, along the way.
Indeed, Psychic is incredibly immersive, viscerally textured, and sonically bright. Over the span of 45 minutes, it's transcendent sonic bliss for the musically adventurous. Oh, and it's a definite contender for my top record of the year.
What's most impressive about Psychic though isn't the diversity of influence (which includes prog-rock, ambient, and disco house) or how experimental it can be at it's finest moments (as it often is). Instead, what's most impressive, is how easy going and fun it all sounds. Whirring synths, blinking lights, and pulsating rhythms, Psychic is always enjoyable and never a chore.
For example, album opener "Golden Arrow" is eleven minutes long. It begins with nearly two full minutes of ringing, layered ambiance before sputtering synths warble in and out atop humming dissected cello and disintegrated production elements. The song's next three minutes are dedicated to experimental panning effects and bubbling rhythms before laser-sharp synths eventually cut a hole into the wall of the stage revealing space-funk guitars and Harrington's distant echo-drenched vocals which are loosely spread across the tunes dark house-inspired groove. If it sounds tedious and over-thought, it proves to be anything but.
In fact, if anything, the songs second half sounds like a deconstructed interpretation of Daft Punk's "Lose Yourself To Dance" (a tune which the duo have already remixed – along with the rest of Random Access Memories). And, like Daft Punk, despite the "futuristic" aspects of the production and otherworldliness of the soundstage, Jaar and Harrington keep the music relatable – especially on tracks like the shuffling, floor-stomping "Heart" and the blues guitar, hand-clap laced "Paper Trails."
Pillowy, textured, and blissful, I'd say DARKSIDE makes as good a Musical Pairing for Kasey's recipe for Jam-Filled Bombolini as I could hope to find. Besides, at one point in time I'd have been more than happy to spend an evening "blissed out" with a plate of those bombolini and Psychic playing on repeat.
Buy Psychic from Insound. Then head to the Kitchen to read Kasey's recipe for Jam-Filled Bombolini.