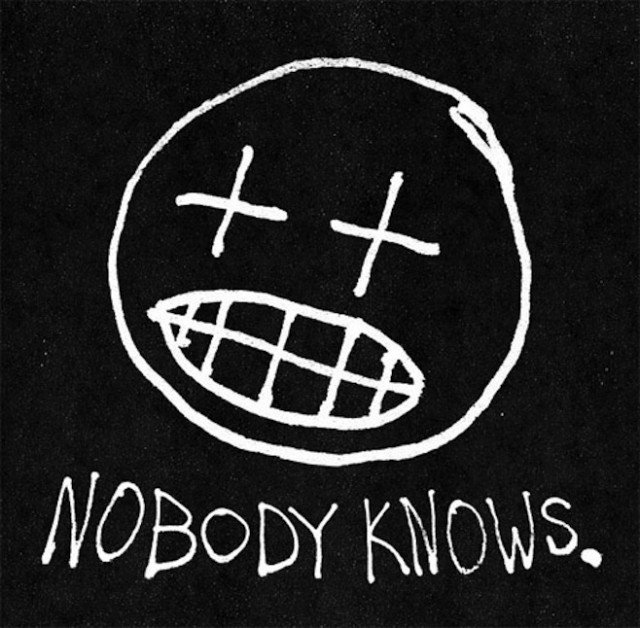 Willis Earl Beal is one of those entertainers who you could obsess over just because of his personality. Put bluntly, he's a little "off." He's stated in interviews that he joined the military because he thought it'd help him be more like Batman. Partially inspired by Jack Kerouac, he spent several months sleeping homeless on the streets of Albuquerque by choice. His early recordings simply featured him singing over a karaoke machine. And he was "discovered" as an artist by Found Magazine after leaving drawings and burnt CD's in places where he figured hipsters might find them. Oh, and he might just show up to an interview wearing a Zorro mask and fedora as he did when he interviewed with Noisey.
So, yeah, he's purposefully and knowingly weird in a Tom Waits sort of way. But, honestly, Beal's personal quirks are far less interesting than his music. After all, there are plenty of weird musicians in the world. Instead, what will immediately demand your attention and keep you interested is Beal's evocative voice. It's deep, leathery and soulful. It's that voice which takes center stage and serves as the foundation for everything on his latest album Nobody Knows. In fact, the opening track "Wavering Lines" unrolls fully a capella for two minutes before even the barest accompaniment dares to intrude upon Beal's deep and striding croon. And during those two minutes, it's made abundantly clear that his voice is more than enough to sell that tune.
Thankfully, compared to Beal's previous works, which were very gritty lo-fi in nature, Nobody Knows. is cleanly produced and provides a proper stage for Beal to take court. The instrumentation is crisp, bluesy, and (most importantly) subtly applied. Even when Beal's joined by well-respected vocalists like Cat Power's Chan Marshall, as he is on the song "Coming Through," it's still Beal that commands your attention. In fact, with the exception of the rusty, board-stomping, Tom Waits-like growler "Too Dry To Cry" and the Cat Power featured tune "Coming Through" the instrumentation rarely contributes more than mere ambiance (aside from it's judicious absence).
In the margins of Beal's drawing that found its way to the cover of Found Magazine he wrote, "Hey, I'm not Brad Pitt, Johnny Depp, Dwayne 'The Rock' Johnson or anything close to the designated stud cakes, stud muffins, and stud pies. See, I'm not some excessively sweet food. I more like a biscuit. I compliment meals and sandwiches." I'd have to agree with most of that. There is no doubt that Beal's music is not excessively sweet. It's smooth, buttery, heavy, and complex. But rather than compare it to a biscuit, I'd say it's a better pairing for Kasey's recipe for Cream Cheese Pound Cake with Cardamom, Vanilla and Almonds. Add a glass of brown liquor and you'd have a great compliment to your meal.
You can buy the album on vinyl here.