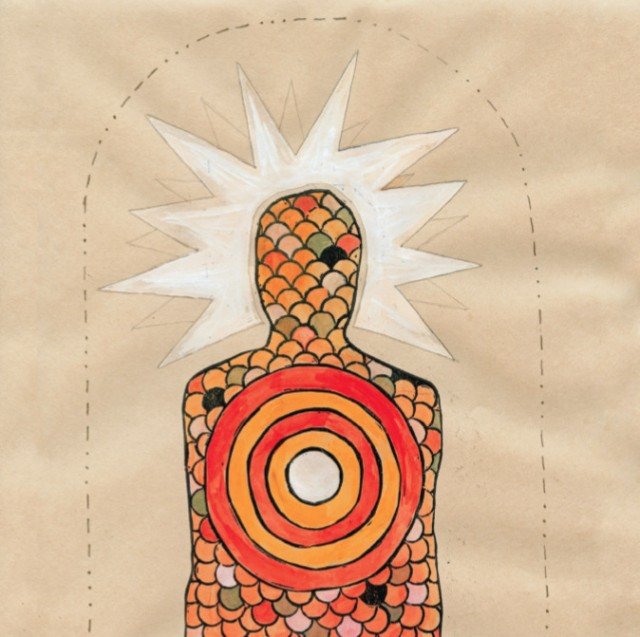 The term gets thrown around a lot, but the music Jonathon Linaberry records as The Bones of J.R. Jones truly sounds "timeless" to my ears. In some part, that's a result of the fact that his music isn't inspired specifically by the contemporary music scene. For example, while you'll find plenty of evidence of a lineage linking Linaberry's music to artists like Blind Willie McTell and R.L. Burnside, you'll discover little resembling Arcade Fire or Grimes. That may be because he pulls many of the threads of his inspiration from the sounds of everyday life such as the sound of boots shuffling across giant wood planks at a coffee shop or the change in tone that occurs when the doors open and close on a subway train. Put another way, Linaberry finds the magical in the mundane and spins it into something original. The buzz he's generated has brought him recent gigs in Paris during Men's Fashion Week, critically acclaimed sets at this year's CMJ, and a residency at New York City's hip Ace Hotel. Of course, unpretentious and unafraid, you're just as likely to find Jonathon busking in a NYC subway station on a Friday night.
The single's a-side "Shine On Me" is a shuffling and rootsy floorboard-stomping blues jam with an upbeat, rickety swing built around twanging banjo and upright bass as Linaberry hollers: "Lord, Lord, won't you shine on me. I know I ain't the worst that you seen." With no shortage of voodoo, Linaberry effortlessly paints a picture so vivid you can almost touch it. Indeed, close your eyes and you'll swear you can almost see the dust floating in the air as a rustic, aged wood floor bows and reverberates to the shuffle of boots through a robust, whiskey-fueled speakeasy.
The single's b-side is the first demo recorded for his next album (tentatively called Reliable the Unreliable). The demo is titled "Dreams To Tell" and it's a stripped down, rustic ballad built along little more than a spare banjo melody and Linaberry's warm, earthy vocals. Whereas "Shine On Me" is a souldful tune playing through a lively and energetic saloon, the demo for "Dreams To Tell" sounds like an incantation in an abandoned clapboard house. This is the sound of Linaberry sitting on a wooden chair in a spacious room playing with passion and melancholy for the ghosts haunting his imagination. It's spellbinding in it's simplicity. Jonathon noted that since the recording of this version, the song has evolved in unexpected ways. For that reason, he suggested that this is likely the only release this version of the song will ever see. Enjoy!
This was available in a limited-edition, hand-numbered pressing of 400 copies on "clear with white smoke" vinyl and a special edition of 60 copies on "translucent gold with white smoke" for gold club members. We sold out in less than four days. Don't want to miss a Pairings Box? We'll be opening the list for new subscribers soon. Sign up to be notified.