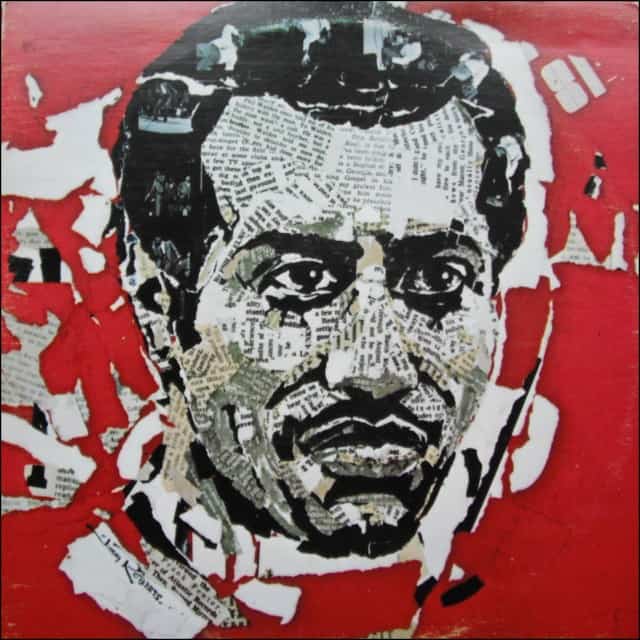 I've been accused of being a "music snob" on more than one occasion. But while I'll agree that I am very particular about my own taste in music, I'm not exceptionally judgmental with regard to other people's taste in music. I know what I like, but I also won't judge you for what you like. But with that said, I strongly believe that there are a few artists you should be able to find in any good collection. I don't care how much you love indie/grindcore/EDM/dubstep/chillwave/surf/cumbia/etc., if you haven't spent some time really listening to the classics then it's my belief that you're appreciation in music is severely stunted. Although my list of essential artists is short, Otis Redding easily makes that list. After all, there is almost never a bad time to listen to Otis Redding.
Redding's career as a frontman was relatively short lived. He got his first break in 1962 when he drove a friend to Stax Studio in Memphis for a recording session. When the session ended early, Redding was offered the chance to record a pair of his own songs. The tracks, which included a-side "These Arms of Mine," were released later that year as Redding's first single. It charted the following year and sold 800,000 copies. Redding's career quickly bloomed. His popularity spread like wildfire with each single and album. Sadly, his career was quickly cut short in December of 1967, only about five years after it had begun, when he was killed in a plane crash while traveling between gigs. Only three days before his death, Redding had recorded "(Sittin' On) The Dock Of The Bay" which he'd written while staying on a friend's houseboat in Sausalito. Released posthumously, it was Redding's only single to hit No. 1 on the Billboard Hot 100.
The collection I've chosen for today's Musical Pairing captures nearly every facet of Redding as a performer. His rollicking, and frantic take on The Rolling Stones' "(I Can't Get No) Satisfaction" exemplifies the grittier, livelier side of Redding's musicianship. The same could be said for his boisterous, grooving take on Sam Cooke's "Shake" or the brassy, swinging "Respect" (which was later famously covered by Aretha Franklin). Meanwhile, Redding's smooth, deeply soulful take on Sam Cooke's "A Change Is Gonna Come" demonstrates just how evocative his vocal delivery could be when he laid down a ballad. And, of course, very few songs – by Redding or anyone else – can match the richness and passion he delivers on "Try A Little Tenderness."
That rich, soulful voice and lush, comforting arrangements make the music of Otis Redding a perfect Musical Pairing for Kasey's Hazelnut Hot Chocolate with Minted Whipped Cream. A warm cup of this blissful hot chocolate while listening to some deep Southern soul is sure to keep you cozy on any cold Winter night.
Otis Redding – (I Can't Get No) Satisfaction
While I can't direct you to a link to purchase this best of collection, you wouldn't go wrong picking up Otis Blue which contains "Respect," "My Girl," "Change Is Gonna Come," and his take on The Rolling Stones' "(I Can't Get No) Satisfaction." If you want to treat yourself and/or someone special this holiday season, try out Kasey's recipe for Hazelnut Hot Chocolate with Minted Whipped Cream.