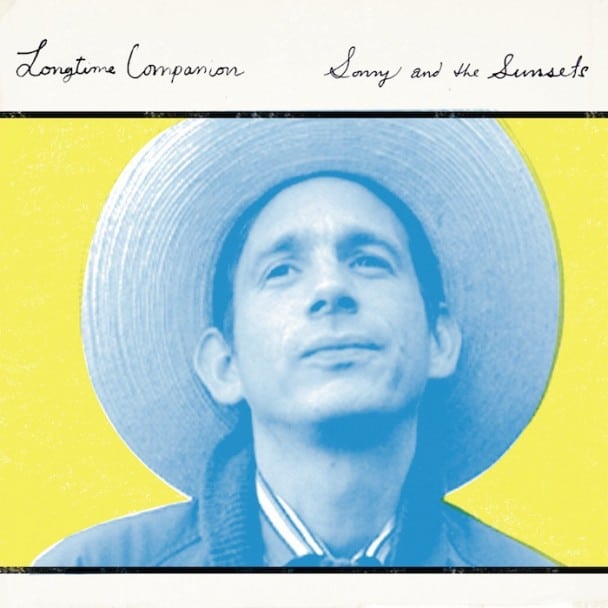 Today's guest post was contributed by my good-friend Robert Khoury, founder of the SF music site See The Leaves and co-founder of the tremendous City Limits Records. Not only was I frequently inspired by Robert's posts and new music discoveries as a fellow blogger, but Robert is just an amazing person who I'm happy to now call a friend. There aren't many other people whose taste in music I respect as much as his.  ~Matthew
New year, new label, new Sonny and the Sunsets. I See The Void will be from the upcoming (June 26th to be exact) record from the San Francisco band titled Longtime Companion. This record has much more of a intimate feel to it; where Sonny's lyrics are his way of coping with some of the struggles with the separation from his wife (hence the title and Sonny's blue image on the album cover). While this record may deviate a bit from what the band have released these last few years, it is Sonny Smith at his most personal and sparkling best.
Sonny and the Sunsets – I See The Void
You can buy Longtime Companion from Insound.