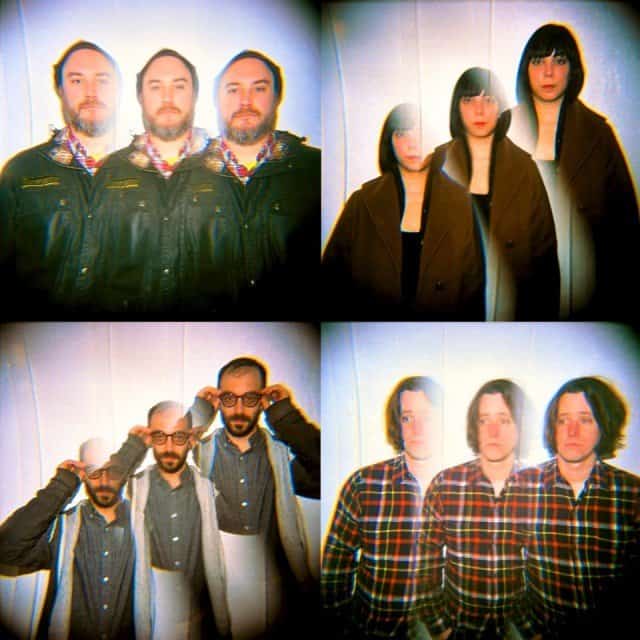 I'm not inclined to throw terms like "legend" around when referring to other bloggers, but it's a term I'm not afraid to use when referring to today's guest blogger Bruce Warren who is a true legend in the music blogging world. Bruce is the executive producer of NPR's World Cafe (a show he helped launch). Oh, and he is also the Assistant Station Manager for Programming at WXPN in Philadelphia. And if that wasn't enough he has been blogging at Some Velvet Blog since December 31, 2004, which means he might have been blogging before you even knew what a blog was. As I discovered after meeting him following Fiona Apple's set at Stubbs in Austin, Bruce is also one hell of a great guy. Take a listen below to the treat he's unearthed for you today.    ~Matthew
A creative centerpiece of Philly's rock renaissance over the last several years has been in the area of the city called Fishtown, a working class neighborhood that's been gentrified with 20 and 30 year old hipsters, professionals, and some of the city's best rock bands. Fishtown is also home to indie rock clubs like Kung Fu Necktie and Johnny Brenda's and have served as gathering places for fans of local and soon-to-be-nationally known bands just getting their start. One of the local bands that has come out of this scene is Arc In Round, a four piece with a fondness for Can, Stereolab, and Pink Floyd and features guitarist/vocalist Jeff Zeigler, Josh Meakim on bass, drummer Matt Ricchini and keyboardist/vocalist Mikele Edwards. When Ziegler isn't busy with his own band, doing sound at Johnny Brenda's, or tour managing, he runs Uniform Records, a studio where War On Drugs, Kurt Vile, Pattern Is Movement, Oh! Pears and many others have recorded their music. It's here where Arc In Round recorded its self-titled debut album out on La Société Expéditionnaire. The excellent album is filled with moody and deeply hypnotic guitar based songs that genre hop between shoegaze and krautrock; some tunes wouldn't be out of place on a My Bloody Valentine album. Where MBY always keep the needle on 11, Arc In Round appreciate the importance of nuance in sound and songwriting. Download the song "Hallowed" that features their pal Kurt Vile on trumpet.
Arc In Round are a part of Philly's indie-rock music scene with their pals War On Drugs, Kurt Vile, Dr. Dog, Purling Hiss and Pattern Is Movement.