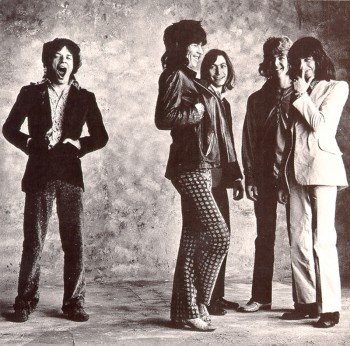 I've always been a fan of The Rolling Stones' tune "Ruby Tuesday." So after watching Arcade Fire perform the track alongside Mick Jagger for the Kristen Wiig farewell on SNL, I was inspired to feature it here. The tune was released in 1967 as the b-side to the single "Let's Spend The Night Together" and reached number one in the U.S. and number three in the U.K. The track was written by Keith Richards and Brian Jones. The lyrics are about Richards' then girlfriend Linda Keith: "That's one of those things – some chick you've broken up with. And all you've got left is the piano and the guitar and a pair of panties. And it's goodbye you know. . . . It's one of those songs that are easiest to write because you're really right there and you really sort of mean it. And for a songwriter, hey break his heart and he'll come up with a good song." It's been covered many, many times by everyone from Ron Stewart to The Scorpions. Below are three of my favorites.
Miniature Tigers – Ruby Tuesday (The Rolling Stones Cover)
Richard Anthony – Fille Sauvage (Cover of The Rolling Stones' Ruby Tuesday)
Franco Battiato – Ruby Tuesday (The Rolling Stones Cover)
Pick a favorite (or least favorite) and let me know. Also, let me know if you know of any other good ones.