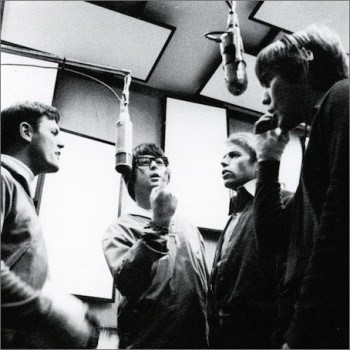 It's hard to believe it now, but The Beach Boys' "God Only Knows" was originally the subject of a fair amount of hand-wringing by songwriters Brian Wilson and Tony Asher. Wilson and Asher feared that a song with the word "God" in the title would never get radio play. There was fear that it would be considered too "square" to be popular. Then there was the track's first line which is unorthodox for a love song: "I may not always love you." Amazingly, the track never reached #1 in the United States or Europe. In fact, it only made it to #39 in the United States. Still, it is often considered one of the greatest songs ever written. Paul McCartney called it his favorite song of all time and also revealed that it was the inspiration for The Beatles' "Here, There & Everywhere." It may also one of the most covered songs of all time with versions by Elvis Costello, David Bowie, Neil Diamond, Elton John, and more. Here are three contemporary covers of the tune.
Dale Earnhardt Jr. Jr. – God Only Knows (The Beach Boys Cover)
Rivers Cuomo – God Only Knows (The Beach Boys Cover)
Petra Haden – God Only Knows (The Beach Boys Cover)
Which is your favorite?