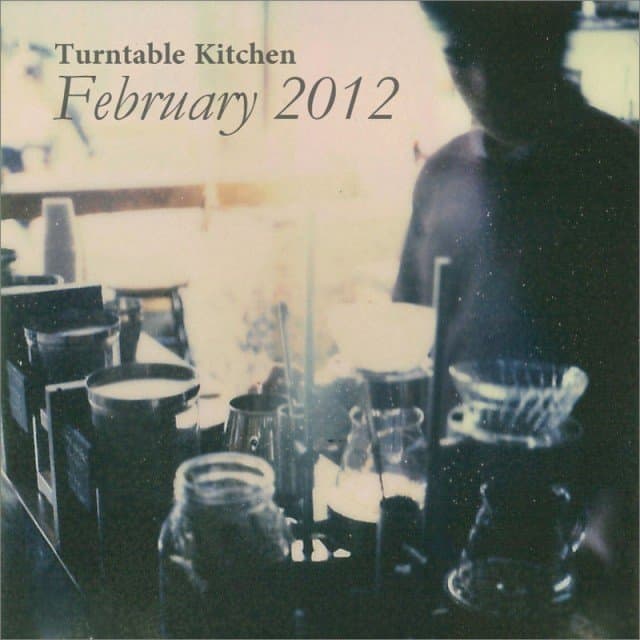 The February 2012 Mix is the first time we've featured most of these artists, but you can be sure you'll be hearing more about them in the coming months. For example, I can't get enough indie r&b recently, so artists like AlunaGeorge, Milo Mills, and Woolfy have been getting a lot of plays in our home. The Unlooped track was sent to us by our good friend Tarik at 88Nine at Radio Milwaukee and was an awesome surprise in my inbox. White Rabbits seem to be ready to take their game to the next level on their next album based on the tracks we've heard. J. Mars is one of the best hip hop submissions I've received yet, and that Lia Ices Pink Floyd cover is simply dripping with beautiful. Oh, and that NZCA/LINES is all sorts of cool. And that doesn't even include the awesome tracks by Viceroy, Milo Greene, U.S. Elevator, Parakeet, Jason Burns, Emily Wells, The Luyas, The Owsley Brothers, and Zammuto. Want to keep up with the best new music?  For the next hour and seventeen minutes you've got your work cut out for you.
Also, have you heard about our EPIC giveaway? Do you want to win a Pro-Ject Debut III audiophile turntable and vinyl record "starter kit" featuring records by Father/Daughter Records and Mexican Summer? Well, watch out brand spanking new video by High Beam Media promoting our Pairings Box and enter here.
Turntable Kitchen :: February 2012 Mix (.zip file)
01. Notorious B.I.G. – Going Back To Cali (Viceroy Remix)
02. AlunaGeorge – Disobey
03. Woolfy – Odyssey
04. Jason Burns – Back To You
05. Tennis – Origins
06. White Rabbits – Temporary
07. Unlooped vs. J. Dilla – See You Cry
08. NZCA/LINES – Okinawa Channels
09. Milo Mils – They Don't Know (The XX Rework)
10. J. Mars – Toast Music
11. Emily Wells – Passenger
12. The Owsley Brothers – Rotten on the Vine
13. U.S. Elevator – All Through The Night (Cyndi Lauper Cover)
14. Oscar + Martin – Do The Right Thing
15. Parakeet – Tomorrow
16. Milo Greene – 1957
17. Zammuto – Too Late To Topologize
18. The Luyas – Too Beautiful To Work
19. Lia Ices – Wish You Were Here (Pink Floyd Cover)
Enter to win a Pro-Ject Turntable and a vinyl "starter kit" with records from Father/Daughter Records and Mexican Summer by clicking here.