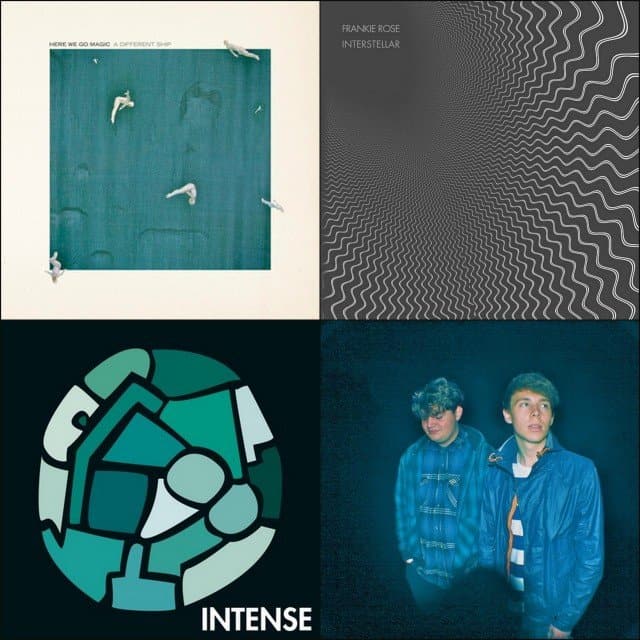 I've got lots of great new music for you today. Here We Go Magic teamed up with Radiohead-producer Nigel Godrich and we have a taste. Frankie Rose released another single and you can have a bite of that too. Next we'll follow that up with some bassy, glitchy palate cleansers courtesy of Bondax and Booddha.
Here We Go Magic – Make Up Your Mind
Here We Go Magic turned many heads with their self-titled debut which was released back in 2009. I count myself amongst that number (we originally paired them with Kasey's Matzo Brittle recipe), but even more fortuitously for the band, they also caught the eye of Radiohead producer Nigel Godrich. The band teamed up with Godrich for their follow-up which will be titled A Different Ship. It's out May 8th, but you can hear the album's first single "Make Up Your Mind" now.
Frankie Rose – Interstellar
Sometimes the right music gets the hype it deserves. Take, as just one example, Frankie Rose. Pitchfork and several other music publications (yes, including us) have been hyping her soon-to-be-released album Interstellar. Based on the tracks we've heard so far (check out the Jan. 2012 Mix for another track), the album is going to be awesome. It comes out tomorrow (on February 21, 2012).
Booddha – Intense
Damn. Just damn. The first time I heard this track by Amsterdam's Booddha I did that thing cartoon characters do when they fall in love. You know: where your smile becomes a squiggly line and hearts bubble up over your head. You'll feel the rich, textured minimalism and dubby low end deep in the cockles of your heart. If you like what you hear you can check out his Soundcloud page for some more goodies.
Bondax – All Inside
Lancaster, Britain's Bondax spin out sensual, R&B-infused grooves with lush "wub-wub-wub" low end to round it all out. I know I'm always up for a jam like this. Want more? Find more on their Soundcloud.