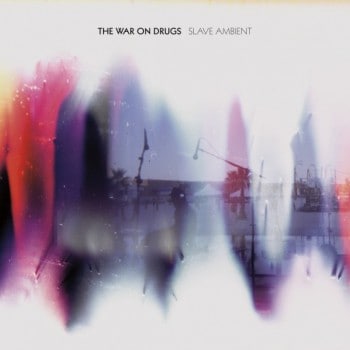 The band The War On Drugs formed the same way many great bands start: two guys with shared musical influences met, had a few drinks together, and decided to sit down and write some music. In this case, the primary songwriter, Adam Granduciel found his creative muse by collaborating with Philly-guitarist and fellow Bob Dylan-fan Kurt Vile. As Granduciel explained in an interview with Slug Magazine: "Playing on each other's songs and having someone to bounce ideas off of is a beautiful thing in music. I don't think either of us would have made the records we have if it wasn't for having people around who we had an intense musical connection with. That's where the good stuff comes from." Both The War On Drugs and Kurt Vile blew up in 2009 as the result of a series of celebrated releases (including The War On Drugs' Wagonwheel Blues) that drew comparisons to rock icons like Tom Petty, Bruce Springsteen, Spiritualized, and Bob Dylan.
Although, Vile's status as a member of the band became far less straightforward following the success of his solo career, last year's Slave Ambient was the second full-length record to have been born from Granduciel and Vile's collaboration. Last year, when The War On Drugs announced the release of their follow up, rumors had spread that Vile had left the band. Granduciel has subsequently explained in interviews that Vile was never actually a full time member of the band, but that Vile does, in fact, perform on Slave Ambient and their collaboration together remained an important element of the band's creative energy. Regardless of the extent of Vile's involvement in Slave Ambient, it is clear that he helped Granduciel unlock his full creative potential which has resulted in some damn fine rock 'n roll.
The album unfolds with opener "Best Night" like a cinematic scene slowly coming into focus on a convertible, top down, quietly barreling down a long desert road kicking up dust clouds. It's a slow cruising melody that quietly rolls forward into the jangling and shimmery psychedelic glaze of "Brothers."  The following cut, "I Was There," is a straight-forward piano-spined melody complimented beautifully with Granduciel's reedy vocals.
"Come To The City" was one of the album's singles, and an easy choice for one of the album's top highlights.  It's founded upon a steadily chugging rhythm that feels like it could build forever without the necessity of reaching a climax as Granduciel carefully intones: "I've been rollin' down on the good stuff / Past the roads I can see, oh babe / Lead me back to the one I love / All roads lead to me." It's beautifully restrained in it's own triumph. Having never blown the moment, they revisit the vibe again only a few tracks down the road on "City Reprise," but this time with sparkling ambiance and sonic density obscuring the melody before launching into the album's other single "Baby Missiles."  The track reveals the band at it's most lively and energetic with a breezy riff propelling it across the interstate.
Much like Slave Ambient, Kasey's Eggplant and Meyer Lemon Risotto offers a unique and contemporary take on an old classic. Like a traditional risotto, this recipe is creamy, decadent and flavorful, but featuring intentionally-burnt eggplant and Meyer Lemon (it taste's much better than it might sound) it also is unusually complex and undeniably distinctive.
The War On Drugs – Come to the City
Head back to the Kitchen to read Kasey's recipe for Eggplant and Meyer Lemon Risotto.  Then head to Insound to buy Slave Ambient.