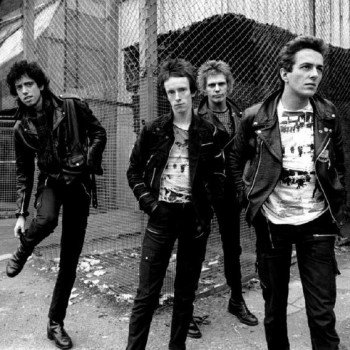 The Clash's "Guns of Brixton" is probably one of the greatest rock songs ever written. Anyways, it is certainly one of the best rock tracks ever fused with another genre (considering it is maybe more reggae that rock). I love the way it just oozes defiance, rebellion and urban menace. The three covers I collected here are all pretty unique and really shine a light on different aspects of the source material. It's also just really interesting to see what the covering bands took from the original and what they discarded. Arcade Fire's live version pretty much strips the reggae from the tune. In it's place they double down on that menacing urban ambiance featuring Win Butler shouting the lyrics through a megaphone in the middle of a crowded audience. Calexico meanwhile reinvent the groove as a dusty, horn laced South American folk tune (including Spanish-language harmonies). Nouvelle Vague turn in a slithering bossa nova influenced interpretation of the tune.
Arcade Fire – The Guns of Brixton (The Clash Cover)
Calexico – The Guns of Brixton (The Clash Cover)
Nouvelle Vague – The Guns of Brixton (The Clash Cover)
You know the drill, let me know which of these covers is your favorite in the comments section.