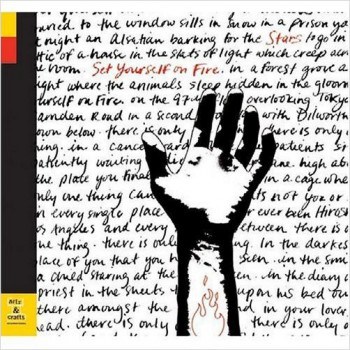 OK, I know that New Year's resolutions are cheesy. It doesn't help that they are so easy to break either. Like most people, I've broken far more than I've ever kept. Still, I argue that there is never a bad time or bad reason to try to make yourself better – and the start of a new year is as good of an excuse as any to do just that. And as easy as New Year's resolutions are to break, they aren't hopeless. For my part, I've had a few big ones that actually stuck. Many years ago I resolved to quit smoking (after years of trying to quit) as a New Year's resolution.  I quit and never looked back. The year after that I made a resolution to get serious about living healthier by adding regular exercise into my weekly routine. That resolution was a pretty big success (though I'd ask that you please don't ask to see my current gym membership). I think the key to success with any resolution lays in how committed you are to seeing it through.
When I quit smoking I asked myself to consider the circumstances that had previously led to my failure on prior attempts at quitting. Then I just avoided those circumstances (at least in the short term). For example, I knew that I'd often lose will power when I was out drinking with my friends. We'd have a few beers and then I'd pretty much beg one of them for just one last cigarette. And then I'd do the same thing the next time we'd have a drink. And again the next time. Before long I was pretty much like "aww, screw it" and buying a pack for myself in part so I didn't feel guilty about bumming all of my friends' cigarettes.
Because I recognized that so many of my failures came about when I was drinking, I decided not to drink any alcohol while attempting to quit.  I didn't plan to give up drinking entirely, but just long enough to feel confident that I could withstand the temptation of smoking while having drinks with friends. I also decided there had to be a strict line in the sand. No "final" cigarette. No "one last" hit. No cheating – ever. And then it finally worked. I've been smoke free for at least six years or more (I honestly don't keep count anymore).
This year I don't really have a resolution, but I am trying to make my life better in a number of ways. For one, I've quit my day job. I didn't like it that much, and I didn't feel like it was bringing me closer to the career I wanted. In the short term, I'll be focusing on things related to Turntable Kitchen and the Pairings Box. I'll also be starting a contract position soon writing blog posts for a legal industry start up (more on that later). I'll also be launching my own entertainment law practice dedicated to representing bands, record labels and music/tech companies. Need help with a management contract? I've got you covered. Need help with a mechanical license for a cover you want to release? I've got your back. Starting an limited liability corporation? Give me a call.
Oh, and remember how I just said that resolution about living healthier had been a big success? It was. At first. I'm much healthier than I used to be. I mean, if you read our blog then you have an idea of what I eat every day for dinner… but my lunches haven't always been so healthy, and I've partially fallen off the wagon with regards to that whole "regular exercise" thing. But in 2012 I plan to change that.
And if, like me, you're also interested in eating better in the new year, Kasey's Roasted Squash with Mint, Pepitas and Balsamic recipe is a great place to start. It's filling, it tastes great, and it beautifully mixes interesting textures and flavors. And I'd recommend pairing it with some upbeat, nicely textured, filling music. For example, Stars' Set Yourself On Fire would do the trick. Using a blend of keyboards, trumpet, acoustic guitar, and analog and digital percussion the Toronto-based group crafted a similarly filling, beautifully textured, lyrically rich, orchestral pop album. They open the album with a sample that could double as the album's thesis statement: "when there is nothing left to burn, you have to set yourself on fire." Thus, it's an album about building yourself up and moving forward, about taking chances and building a better life for yourself.
To be fair, most of the album is in the context of moving forward after the collapse of a failed romance as opposed to New Year's resolutions. But then, I'd imagine that "after a failed romance" is the second most popular time to try to reinvent ourselves. For example, the opening track, "Your Ex-Lover Is Dead," opens with lyrics about accidentally being reintroduced to a former lover and briefly flirting with the possibility of giving it another shot: "God, that was strange to see you again / Introduced by a friend of a friend / Smiled and said, "Yes, I think we've met before" / In that instant it started to pour."  But, ultimately, the former lovers reach a mature realization before agreeing to move on: "There's one thing I have to say so I'll be brave / You were what I wanted / I gave what I gave / I'm not sorry I met you / I'm not sorry it's over / I'm not sorry there's nothing to save."
So maybe you are nursing bruises from a failed romance. Or maybe you have a New Year's resolution. Either way, the bottom line is that now is a great time to try to live the life you want to lead. To accept the mistakes we've made in the past, but to move on towards being a better, healthier person. I don't know about you, but I'm pretty sure 2012 is going to be great.
Head back to the Kitchen to read the recipe for Kasey's Roasted Squash with Mint, Pepitas and Balsamic.  Then head to Insound to buy Set Yourself on Fire.