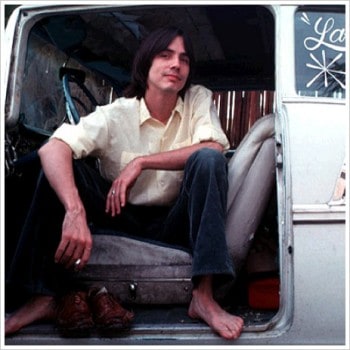 "These Days" is a remarkable song.  Jackson Browne originally wrote the song when he was only 16 years old and submitted a demo of the track to various artists and publishing companies. The first recording of it occurred a few years later featuring vocals by Nico and finger-picked electric guitar provided by Browne himself.  Later, when he became a recording artist of his own notoriety, Browne recorded a new version of the track with his own vocals and production assistance from Gregg Allman of the Allman Brothers (who subsequently recorded his own version of the song).  It's an often covered track to be sure, and here we collect three "indie" covers of the tune performed by Mates of State, Memoryhouse and St. Vincent (I've found others by Elliott Smith and Clem Snide). I think it speaks to the beauty and elegance of the original that each of these artists' stay relatively true to the flesh and blood of the original.
Mates of State – These Days (Jackson Browne Cover)
Memoryhouse – These Days (Jackson Browne Cover)
St. Vincent – These Days (Jackson Browne Cover)
So of these three, who do you think does it the best?