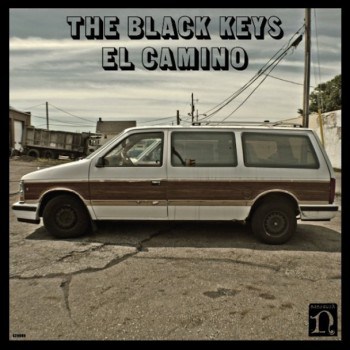 My tastes in most things in life, especially food and music, are not very consistent. I have a cousin who half-jokingly told me that she only eats pepperoni pizza – and only from one very specific pizza place. That is not something I can relate to. I can't fathom willingly eating the same thing every day over and over. I mean, sure, I like pepperoni pizza. But sometimes I also like mussels and fennel on my pizza. Or even a pizza with an egg baked into the center of it. It's the same thing with almost all food type things. I could never be described as a purist. This is true of cookies too. Sometimes I'm craving a simple, gooey chocolate chip cookie, but other days I want something more exotic. The holiday Chocolate Gingersnaps recipe Kasey is featuring in the Kitchen today is sort of the best of both worlds. It has a very familiar taste with a nice soft, chewy consistency. It's not a traditional gingersnap, but not that far out there either. Most importantly, it is all sorts of delicious.
My tastes in music are pretty similar to my tastes in food, which is to say that they aren't entirely consistent. In any given night I might have a craving for hip hop, electronica, blues, soul, rock en espanol, french ye ye music, dirty R&B, Argentinan folk, psychedelic cumbia, or maybe rock n roll. Of course, even within the realm of rock n roll there is a lot to choose from. Some nights I want some "good old fashioned" rock and roll: albums by The Rolling Stones, The Clash, etc.  Other nights I want something more experimental: Animal Collective, Tom Waits, Deerhoof or Talking Heads, for example. The Black Keys' latest, El Camino, leans more towards the traditional rock n roll side of that spectrum. What's somewhat ironic then, is how in the context of 2011, a straight-forward, dirty, grungy rock n' roll album is the exotic choice in rock 'n roll. I guess, it is safe to say that no one writes them like they used to. Well, no one except The Black Keys that is.
There is nothing groundbreaking on El Camino. To my ears, "Gold On The Ceiling" (one of the album's best tracks) sounds like it could have fit right in on The White Stripes' Elephant (though it's also better than that might suggest). The melody on "Little Black Submarines" (another of the album's best tracks) sounds like an amalgamation of "Last Dance With Mary Jane" and "Stairway to Heaven." But I wouldn't let anyone tell you there is anything wrong with the fact that this isn't rewriting the rules of the game. I love James Blake, The Weeknd and Radiohead as much or more than the next guy, but sometimes the soul just needs some rhythmic, uncomplicated rock, and I can't think of anyone delivering that better today than The Black Keys. And I promise you, you'll feel all sorts of awesome blasting these jams while rocking out with those choco gingersnaps.
Get ready to get your Cookie Monster on, and head back to the Kitchen for those Chocolate Gingersnaps.  Then go to Insound and buy some rock and roll for your collection courtesy of The Black Keys.