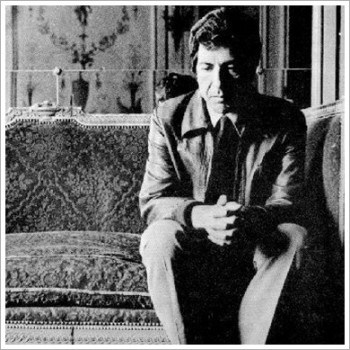 I love hearing different interpretations of the same track. In my mind, the choice draws a common thread between each of the artists, and yet their unique stylistic approaches to the source material simultaneously distinguishes them from one another. For example, here we have three very different musicians – Beck, Nina Simone and Francoise Hardy – all paying tribute to the opening cut from The Songs of Leonard Cohen – a song once known as the most frequently covered Leonard Cohen song (although I suspect the honor now falls to "Hallelujah"). Each artist takes a different approach to the source material, and I'd argue that you could tell a lot about each of these artists based solely on how they tackle the tune. Aside from the French vocals, Hardy's take is the most true to the original. Simone's is the most soulful/funky. Meanwhile, the most irreverent version of the song is by Beck (who is joined my MGMT & Devendra Banhart).
Nina Simone – Suzanne (Leonard Cohen Cover)
Francoise Hardy – Suzanne (Leonard Cohen Cover)
Beck – Suzanne (Leonard Cohen Cover)
So which is your favorite?  Nina, Francoise or Mr. Hansen?