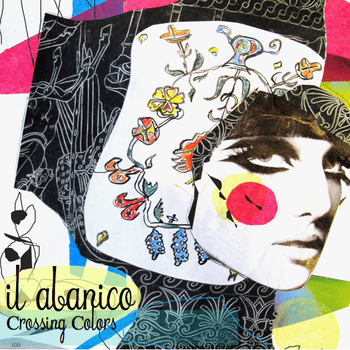 Its not often, but every now and again an inbox submission blows me away, but when it does – it reminds me why I love discovering new music so much.  And that is exactly what happened when I clicked "play" on Bogota, Colombia-based duo Il abanico's  debut EP Crossing Colors opening track "Keep Calling."  Guitarist Nicolás Losada and singer Juliana Landeros create clattering rhythms, skittering guitar riffs, and warbling vocals that smoothly blend together for a solid 5-track EP of uniquely textured, melodically boisterous tracks that are pretty much a solid bet to inspire love at first listen.  And they're sure to appeal to fans of St. Vincent and/or Deerhoof.  Best New EP.
Il abanico – Solo
Il abanico – Songs of Love
Download the Crossing Colors EP from Bandcamp.  Also, if you haven't already you should sign up for our Pairings Box before it's too late.