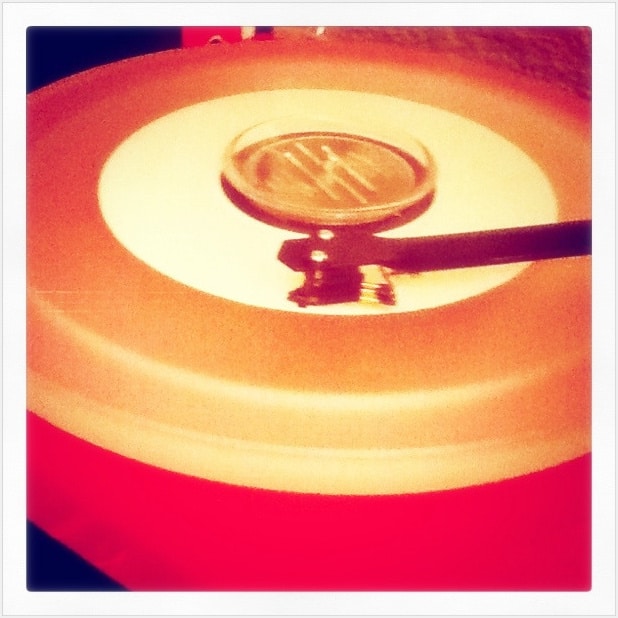 This will probably come as no surprise, but I am a voracious record collector.  Every month, I gleefully devote a large portion of my earnings to my record collection.  All vinyl records of course.  I am afraid that if my wife ever knew how much I spend on records every month I'd have to sleep in the guest room.  Thankfully, we have an understanding.  I don't ask her how much she spends on Gilt and she doesn't ask me how much I spend on my vinyl addiction.  But I can't help it, as a devoted record collector, phrases like "hand numbered" and "limited edition" are magical for me.  But increasingly I keep discovering that a number of my favorite tracks are only available as digital downloads.  So, we've decided to change that.  That's right, we are going to be releasing records featuring music from some of our favorite artists.  Bands and artists you've seen and heard featured on our pages and mixtapes and best-of lists.
But, of course, we've always believed in providing our readers with an experience that is both culinary and musical.  And we knew that if we were going to start a label of sorts, it wouldn't be a normal label at all.  We wanted something that would allow our readers to create a musical pairing in their own home.  So with those goals in mind, we've created the Turntable Kitchen Pairings Box.  Subscribers will receive a package delivered to their mailbox every month that includes a strictly-limited, hand-numbered 7″ single featuring one of our favorite artists; a TK-curated digital mixtape featuring some of the best up-and-coming bands received in our inbox; a collection of three exclusive recipes prepared by Kasey built around a monthly theme; a premium dry-food ingredient used in the preparation of one or more of the recipes; and other goodies and surprises as we think them up.
We've already teamed up with some of our favorite rising artists and bands.  At this time the lineup is a surprise, but I think it is safe to say you won't be disappointed.  Each month's Pairings Box is going to be very limited – and once their gone their gone.  They are only $25 a month (shipping is free) and you can cancel at anytime.  Read more and reserve your copy now: here.