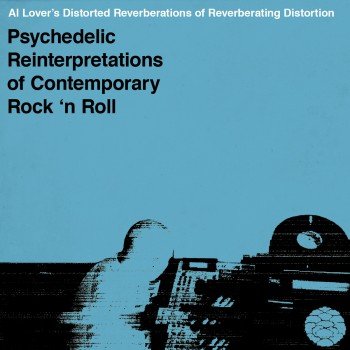 This is a fun find in the inbox.  It's a psychedelically multi-colored collection of fuzzed-out instrumental hip hop tracks prepared by San Francisco's Al Lover.  The tracks are built upon samples snipped from the fragrant flowers of the blooming psych and garage rock scene (i.e. White Fences, Ty Segall, Davila 666 and Thee Oh Sees, for example).  Here is what he had to say about the experience:
"I feel like there are some very interesting things happening in the current garage/psych rock scene. People are building off the core roots of rhythm and blues again and making it even weirder, and tougher (thanks punk rock) than they did in the 60's. I've said it before, but this is the kind of stuff producers will be digging for 20, 30 years from now."
I'm definitely feeling the groove. The album will be available at Cool All Over on May 30th.
Al Lover vs. Terlingua – Shapes Have Feelings
Al Lover vs. White Fence – Sticky Fruitman Has Faith