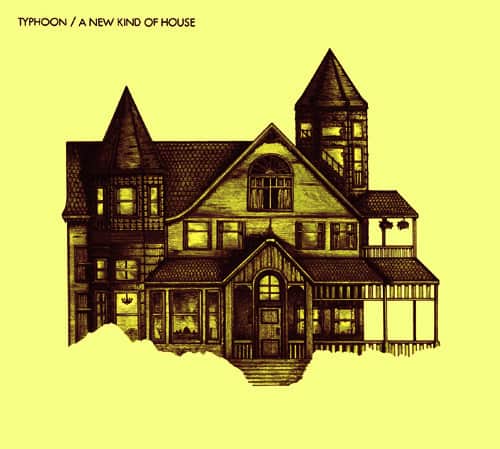 Typhoon's Hunger & Thirst easily landed a spot within my top 5 album's of 2010. And you wanna know why?  Because it is a beautiful album with thoughtful lyrics, swooningly-lush orchestral instrumentation, subtly effective hooks and clever melodies. Surprisingly, these folks don't seem to have found the massive fan-base they so obviously deserve and seem destined for.  At least not yet.  For our part, Kasey and I pretty much stumbled upon their music after fortuitously coming upon the Tender Loving Store in Portland.
Well, it would hardly surprise me if Typhoon's fanbase grows with the March release of their new EP A New Kind Of House.  The first single has recently leaked – titled "The Honest Truth" and it leaves no doubt in my mind that this EP should be great.  A New Kind Of House is reported to act as a "sequel" to Hunger & Thirst featuring "five multi-movement song cycles" (and you may have thought only Joanna Newsom, The Decemberists and the Arcade Fire were striving for lofty indie-songwriting goals nowadays).  You can preorder the EP from Tender Loving Empire and you'll receive a free download of Hunger & Thirst.  Sweet deal!  And if you are a San Franciscan looking for what will probably be one of the top shows from this year's Noise Pop – you might want to catch Typhoon when they play Bottom of the Hill on February 23.
Don't forget to "heart" our songs on hypem if you like what you hear!