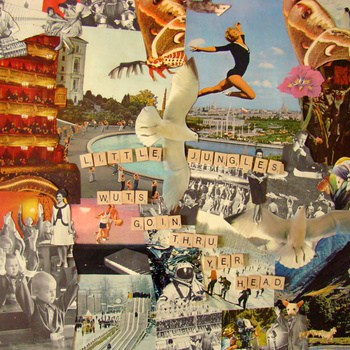 Canadian psychedelic dream-pop savant Matthew Niemann records shining, reverb-drenched, lo-fi melodies under the name Little Jungles.  His debut EP, titled Wuts Goin Thru Yer Head, is a surprisingly diverse collection of quirky cuts that range from light-hearted synth-soaked jams like "Drive Yerself Crazy," reverb-muddled droning shoe-gaze like "Blue Heron," and melancholy fuzz-clappers like "Old Love Fading."  Definitely worth a click of the play button.
Little Jungles – Drive Yerself Crazy
Little Jungles – Old Love Fading
Don't forget to "heart" our songs on hypem if you like what you hear.