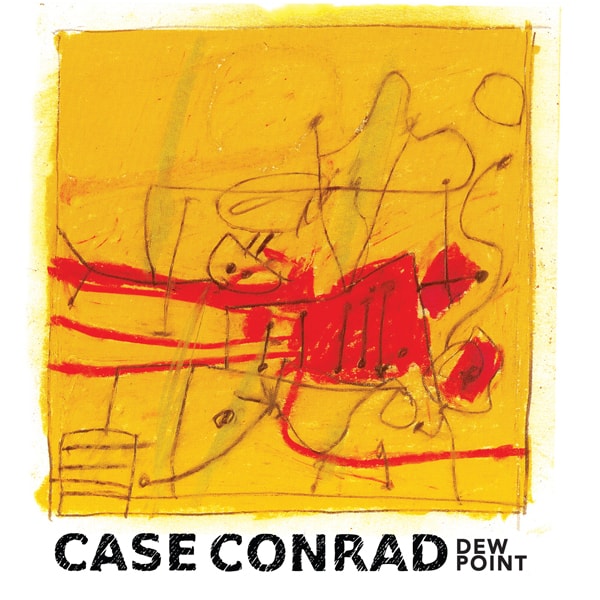 I hope 2010 treated you well. Indeed, 2010 was a good year for me, Kasey and Turntable Kitchen. But whether 2010 was great for you or terrible – I hope 2011 is even better. And let's get things started right with a great new music selection. Sweden-based band Case Conrad was recommended to me by my friend Dave from LUR, who said they were amazing. And you know what? He was right. Their debut album, Dew Point, is a beautiful collection of slow-steeped, politely lovable indie-pop tunes that are effortlessly nimble, sweetly sincere, and slightly rustic.  In other words, perfect music for a quiet, romantic evening spent at home cooking dinner with a loved one.  For those reasons, it pairs great with Kasey's buckwheat pasta recipe, which is similarly rustic, slightly earthy and surprisingly light: the type of comfort food that you crave on cold, rainy/snowy nights.
After reading the description of how the band and the album came together, I can't help but marvel at the dichotomy between the process and the end result.  Dew Point, and indeed the band itself, came together like a hasty, whirlwind romance.  They formed when, following the dissolution of his former band (Gustav and the Seasick Sailors), vocalist/guitarist Gustav Haggren found himself booked for a tour, but with no band to perform with.  He called up a few musicians with whom he had never previously performed with, and over the course of that tour Case Conrad began to develop its own personality.  Shortly thereafter, the songs on the album took shape during a series of five shows performed over four nights in Hamburg.  The still relatively new band recorded the material they had worked out in a small wooden house over the course of three short days.  And thus, band and album both came to existence in the span of barely one year.
And despite the sudden – maybe even slapdash – nature of both band and album, the tracks on Dew Point sound thoughtful and very comfortable in their own skin.  The album's most immediately rewarding moment comes quick, on the second track, "Hold Up This Song," which is a cuddly, slightly pastoral slice of naturally-sweetened, upbeat pop music.  And the band again demonstrates their knack for writing catchy rhythms and clever pop hooks on the grooving and elastic "Riverboat."  And on shimmering, velvety cuts like "You Are Good.  I Am Train." and "Igloo" they prove that they can tackle elegant, incandescent ballads.  All and all, it is a warm, comforting album that proves that sometimes things just click.  Sometimes you need time to think things out, but then sometimes you just know.
They'll be playing at Kaleidoscope in San Francisco on January 8th.  This is definitely a band worth checking out.
Case Conrad – Hold Up This Song
Case Conrad – You Are Good. I Am Train.
Don't forget to "heart" our songs and subscribe to our feed on hypem if you like what you hear!  Then head to the kitchen to check out that buckwheat pasta recipe.  You'll be glad you did.