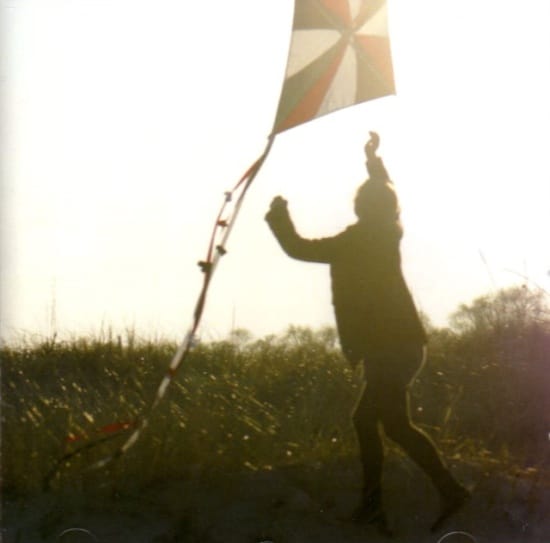 I'm not the type of person whose mood is greatly affected by the changing seasons.  Nonetheless, I won't deny that I can be somewhat affected by the sun setting early and the dreary weather that come with Winter if I don't take the necessary precautions.  And I'm sure it will come as no surprise that these "precautions" consist entirely of listening to good seasonly appropriate music and eating good seasonly appropriate food.  And it is especially important to start the morning out right since it can affect your frame of mind for the rest of the day (especially since it is too early for a glass of scotch).  Kasey's winter yogurt bowl is one great example of the type of flavorful, satisfying breakfast recipes that can start your day off the right way.  It is fresh, light and… ahem, healthy.  So what music would work as the perfect soundtrack to your upbeat, light breakfast?  I recommend Air France's No Way Down EP.  The second official realease from this Gothenburg, Sweden duo, it is elegant, blithe and billowy, and thus a perfect way to start your day.  I could be described as somewhat "tropical", but in a way that could be considered fondly reminiscent of days at the beach.  In other words, it is sunny enough to liven up a winter day, but it won't make you depressed that there is snow, wind and/or rain outside.
The EP opens with the sounds of a typewriter – slow and deliberate – rolling forward along a bed of swelling synths.  It is somber and majestic; flowing gently onwards and establishing a thoughtful atmosphere.  The following track, "June Evenings," glistens with a restrained jubilance.  Heavy bass booms quietly, as if poorly concealed, alongside cooing female vocals, chirping birds, laser-hot synths, intermittent cheers, and woozily swinging horns.   The EP's third track, "Collapsing At Your Doorstep," reaches new heights with an exuberant melody that is lavish and swirling.  It is gorgeous and catchy; capable of transfusing a viscerally soothing sensation.   The chilled-out, blissed-out jams continue for three more equally-compelling tracks, rounding out a steady, solid EP.  This one is definitely worth your time.  Buy it from Insound.
Don't forget to "heart" our songs on hypem if you like what you hear!  Then head back to the Kitchen to read Kasey's instruction for preparing your own winter yogurt bowl.