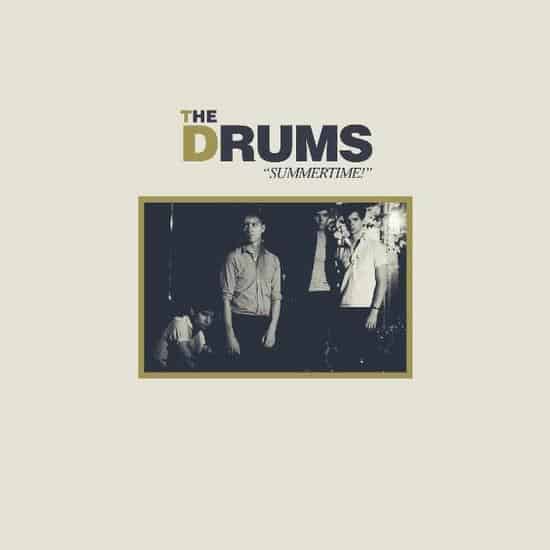 The Drums' are the Brooklyn-based indie-pop quartet responsible for producing some of the most infectiously upbeat, pop songs to grace the Internet in the early part of 2010. Their debut EP, Summertime!, is the perfect pairing for the fantastically flavorful rum-spiked dulce de leche featured on eating/sf today. This recipe won't be denied: just one taste and you'll find yourself heaping gooey, sweet spoonfuls well past the normal tolerance of your sweet tooth. Likewise, the cuts on the Drums' Summertime! have the type of melodies that will drill a mainline to the serotonin-producing parts of your brain, and then won't let go. You'll find yourself humming "Saddest Summer," "Let's Go Surfing" and "Don't Be a Jerk, Jonny" in your sleep.  Drawing upon equal parts 80's new wave and 60's surf rock, the Drums crafted their own unique and contemporary brand of indie-pop.
And the results have been pretty warmly received throughout the music world. England has been especially receptive to their charms (BBC listed them as one of the top 5 bands to watch in 2010 and NME listed them as the #1 band to watch in 2010), a fact which represents at least a touch of irony.  Back in 1963, surf rock was making a killing on the U.S. charts before Walter Cronkite featured a certain mop-topped British quartet on the national news and thereby paved the way for the British Invasion in early 1964 – which simply owned the U.S. charts leading to a total assault across the lands once ruled by surf rock. Of course, it's unlikely that the Drums represent some sort of surf rock invasion of the U.K., and its not clear how integral the surf rock touches on tracks like "Let's Go Surfing" and "Saddest Summer" really are to the band's overall sound. Nonetheless, this is definitely an album to help break you out of a dreary winter and make you bob your head and tap your toes.  Sounds good, right?
Head back to eating/sf to read the recipe for rum-spiked dulce de leche.