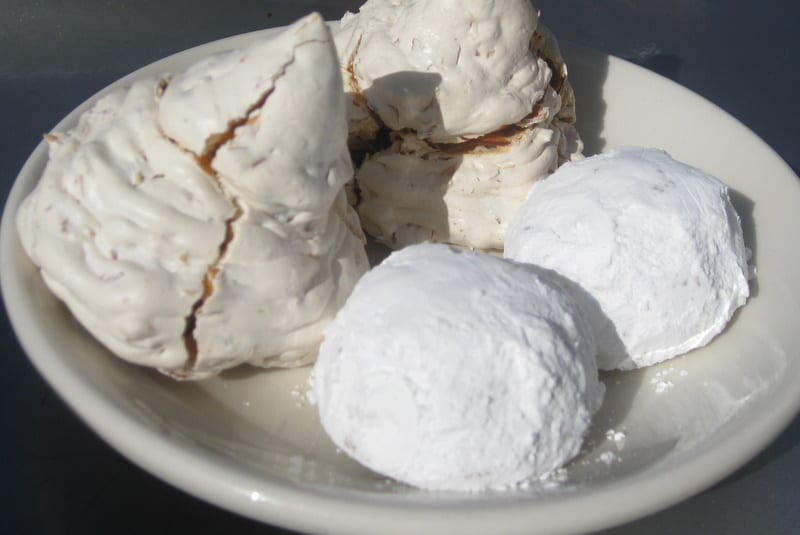 There are few things as good on a sunny day as a latte and a selection of delectable desserts at Tartine Bakery in San Francisco. It's practically a San Francisco institution, and you'll know by the out-the-door lines that you've come to the right place. There are a few things at Tartine that I am purely obsessed with. Their rustic country bread, for one. Baked in giant…GIANT loaves, this bread is the best bread I have ever eaten, period. Its crust is crumbly and crispy in the best possible, messy way. It engulfs a tender, slightly sour, airy center that is the perfect canvas for good butter, prosciutto, or jam.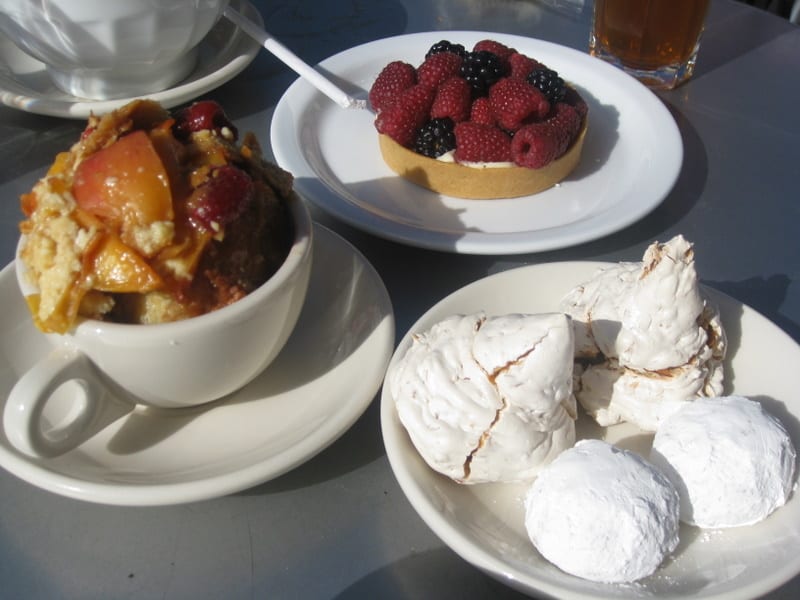 While in the mornings, folks line up for croissants and morning buns, I most prefer to visit Tartine in the afternoon, when I can load up on a selection of mini cookies and order either a latte or cappuccino to accompany my goodies. On my last visit to Tartine, we split a fruit tart, bread pudding, Mexican wedding cookies and Almond Rochers (heavenly meringues with pieces of almonds). Given the particularly warm day, we also opted for hibiscus iced teas, and a spot on the sidewalk, for some of the best people watching in San Francisco.
I can't say anything bad about Tartine. It's definitely not a French-style cafe. Nor is it an American bakery. It's really something in between, and is all the more better for it. Here you'll find drinks served in giant latte bowls, Croque Monsieurs and delicate tarts. But you'll also get huge servings of bread pudding, cake and scones. It's not the kind of place to bring your laptop, as you'll scarcely find a quiet table. It is a place to run in and grab something delicious on your way to a dinner party, or sit along the side walk with your breakfast on a Sunday afternoon.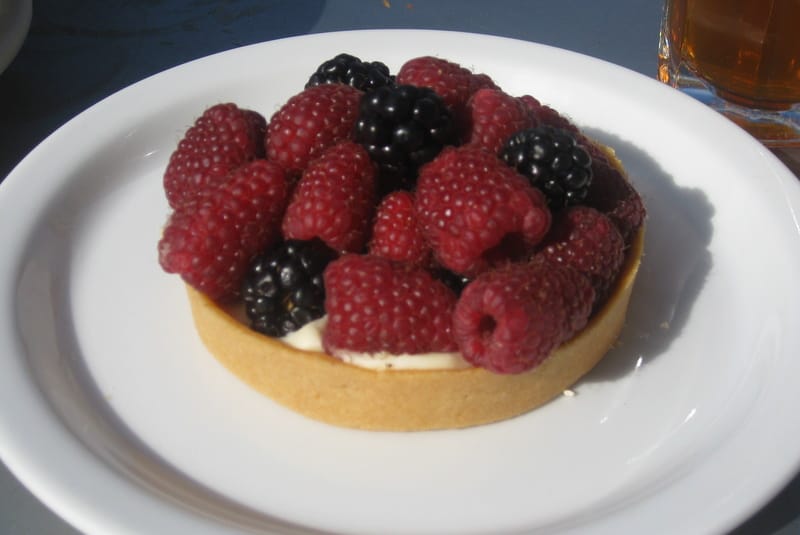 What can I say? Tartine, you win my heart. And thanks to my friend Angela, I can now try to win some more hearts in my house with recipes from the beautiful Tartine cookbook.
Musical Pairings: Papercuts – You Can Have What You Want + Tartine Bakery
San Francisco's Papercuts are led by Jason Roberts Quever, a singer/songwriter whose already developed a reputation for tight, well written songs that have an almost detached day-dreamy quality that is both breezy and soaring. These qualities are a result of the excellent use of reverb enhanced vocals and tentative, but uplifting melodies. Indeed, Papercuts' third album, You Can Have What You Want, is one of the best albums I've heard this year, and I can strongly recommend it. It is a warm, soothing album that is perfect for night-driving or curling up with a relaxing glass of red wine in a dim-lit living room after a difficult day. To read the rest, click over to Musical Pairings @ eating/sf. –Matthew