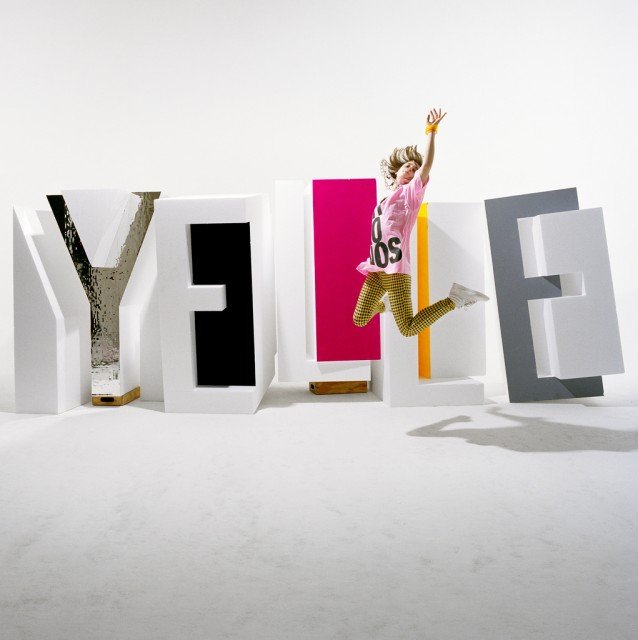 I'm pretty tuned out when it comes to pop music. Some people I meet will occasionally make the mistake of assuming that because I listen to music they've never heard of, I know everything about all music. Because I ride public transit, I don't listen to the radio very often, so it's not uncommon for me to overlook something played on modern, alternative rock radio, or other pop music outlets.
The first time I came upon a track by French, electro, hip hop artist Yelle I thought I had discovered a completely unknown commodity – some sort of indie, blogger secret. So I was mildly surprised when I heard "Je Veux Te Voir" during an episode of Entourage. But I was really surprised several months later when I learned that she was receiving heavy rotation on MTV as their Artist of the Week. Nonetheless, Yelle rightfully receives some indie cred – most likely because she is another example of the rags (i.e. Myspace) to riches (i.e. mainstream success) story that has become not entirely uncommon in the past few years. I guess that makes her sort of like a French version of M.I.A. or Lily Allen: simultaneously embraced by both the mainstream and underground. Of course, it's really no surprise that her dance-y debut album, Pop-up, was such a success. After all, it is really good.
The pure upbeat, whistle-along exuberance of opening track, "Ce Jeu," perfectly compliments the songs lyrics about an exciting, but unstable romantic relationship (translated from French): "passion, emotion / correcting the equations / I mix up the solution / but I always get the same sensation / it's clear I can no longer make / any sense of this exciting game." Yelle follows up with this theme on her synthy, electro-pop cover of "A Cause Des Garçons," which laments all things women do to seek the attention of men (again, translated from French): "What we do for boys / we wear stockings / we fight each other." Despite the fact that the first two tracks on the album lyrically bemoan relationship with men, it is clear that Yelle is no victim. The catchy, hand-clap-happy song "Je Veux Te Voir" is actually one of the most cutting, devastating disses ever recorded (right after Jay-Z's dis of Nas on "Takeover"). After unrelentingly belittling the sexual prowess of a French hip hop star, Yelle taunts him: "you are who I want to see tonight / Be ridiculed by a girl who raps better than you."
Yelle has explained that her name is a feminized version of the acronym "You Enjoy Life." And from her upbeat debut, Pop-up, it is clear that she does in fact want you to enjoy life. Head over to my favorite online retailer (Insound) to pick up Yelle's record on CD or 2xLP.
Download Yelle – Je Veux Te Voir (Club Club Remix)
Congratulations to Jake who won the Iron & Wine live at Norfolk CD from Record Store Day. If you didn't win, keep checking back we have another give-away coming up in the near future.
Finally, don't forget to head back to http://eating-sf.com to read Kasey's buckwheat galette recipe. (Oh, and did anyone catch the Dark Was the Night concert in NYC last night? I hear Bon Iver owned it with his duet of Flume with My Brightest Diamond. The word is that it'll be up on All Songs Considered at NPR soon)