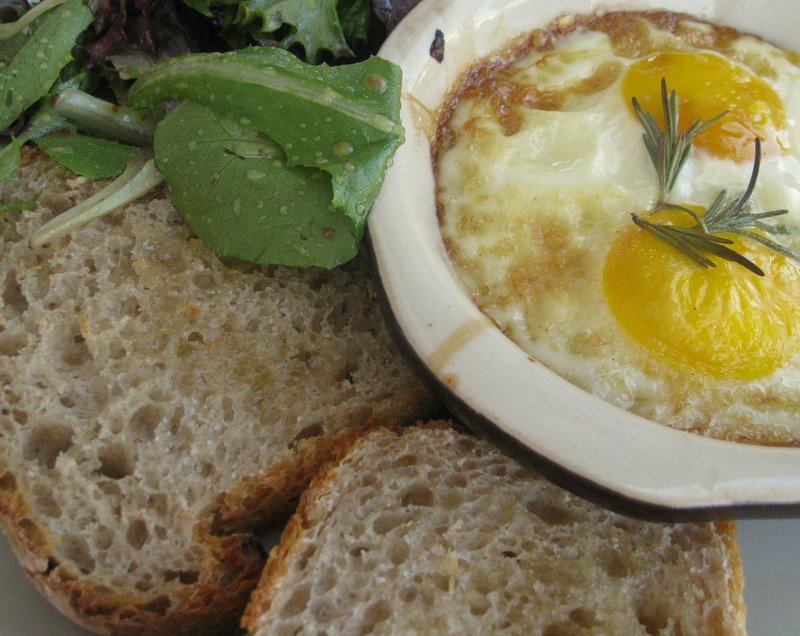 Back when I lived in San Diego, outdoor dining was something of a staple. Beachy waiters, often clad in Rainbow flip flops and flawless sun-streaked beach hair, would mosey over to your table with heaping plate-fulls of breakfast food on Saturday mornings. To this day, breakfast in San Diego is a fond memory (and one I always try to relive upon visits). I don't venture out to the Outer Sunset (everything past 19th Avenue) very often. Mostly because it's generally a dense cloud of fog, interspersed with wind.
When I do, I pick up sushi from Yum Yum Fish and scurry back over (bundled to my ears–even in the summertime) to my Inner Sunset nest. Last weekend, San Francisco delivered a gift that it rarely delivers: a heat wave that caused all sorts of happy confusion. My neighbors BBQ'd outside late into the evening, the line for the gelato place was out the door and for the first time in a very, very long time, I hit the beach. But before I made it to the sand, I made sure to make a stop at a cozy little place called Outerlands, all the way at 45th Avenue and Judah Street. While what I was really hoping for was lunch in the form of a sandwich (I had already eaten breakfast), upon arrival, I realized that Outerlands only serves breakfast and dinner. What was a girl to do? Eat breakfast for lunch, of course. Despite the very cool wood decor (which reminded me ever so slightly of a great Northern beach land), we thought it best to prop ourselves at an outdoor table, situated next to a great open window on the side of the restaurant.
For our meals, we ordered the appropriately-named 'eggs in jail'–your traditional egg in a hole, and baked eggs. We waited for approximately ten minutes before a very beachy waitress (with a baby strapped to her chest, no less!) apologized for the delay and brought us two mimosas to pass the time (did she read my mind?).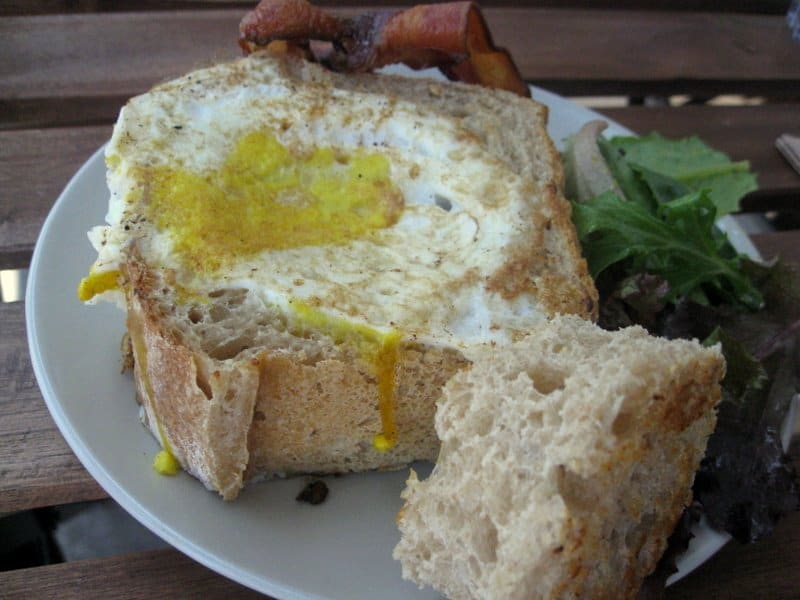 When our food finally arrived, it looked like a scaled down version of those San Diego breakfasts I so love. Outerlands makes their own bread (which lines the wall behind the counter and open kitchen) and it comes nicely toasted and buttered as a side to the baked eggs. The eggs were pure perfection–cooked all the way, I was able to break them apart and eat them on the toast (along with a side salad tossed in a citrus vinaigrette). Topped with fresh rosemary, Parmesan and a 'touch of cream,' as the waitress informed me, they were flavorful even on their own.
Eggs in jail came nestled in a thick slice of Outerlands levain, also accompanied by a salad and bacon. On a hot, sunny day, just a few blocks away from Ocean Beach, this breakfast for lunch was nothing short of perfection and I imagine that even a chilly, foggy evening could muster me out to try dinner here one evening as well.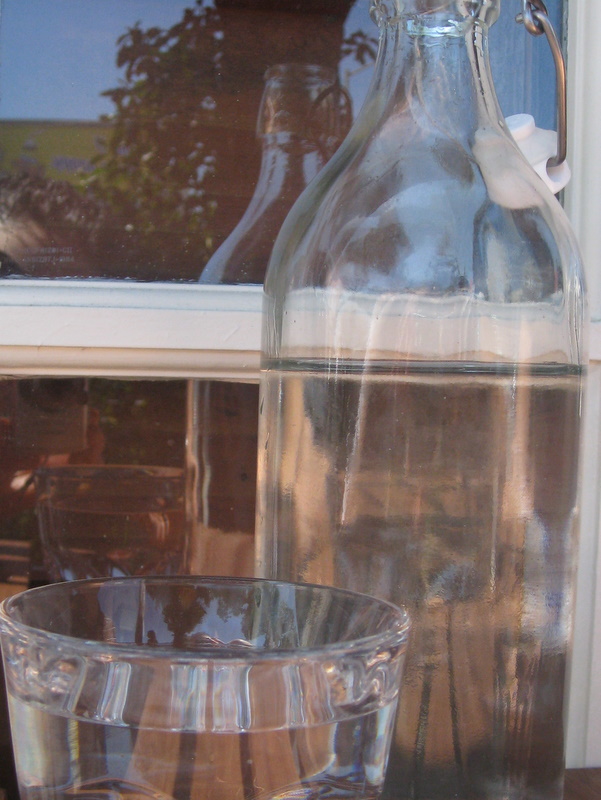 If one thing is for certain, Outerlands does not try to be fancy, nor should it. According to their site, Outerlands is "a retreat from the saltwater chill, or a place to hang your hat after a long day's frolic in the sun." And, on a perfectly gorgeous day, it's a little piece of San Diego, in San Francisco.
Local Pairings: Controller 7 – Left Handed Straw (paired with Outerlands, San Francisco)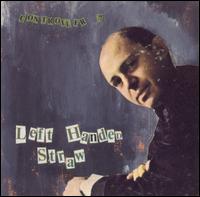 Controller 7 is the alias of San Francisco-based beatmaker/composer Tommy McMahon. He described his first full length release, Left Handed Straw, as a "mixtape of [the] projects" he had been working on prior to its release in 2002. And although at times it does feel like a thrown together collection of disparate pieces, like the best mixtapes, it also manages to retain a strong sense of cohesiveness. And, also like many mixtapes that I've heard, my primary criticism of Left Handed Straw would be its over-inclusiveness. This isn't to say there are weak tracks that pull the album down (in fact, the bulk of the beats are delicious), but rather that the 70-minute, 37 track album is just a note too long. Of course, that just means that as a consumer, you get more bang for your buck (in this case, somewhat literally). Left Handed Straw is an excellent collection of primarily instrumental hip-hop with a few MCs (such as Slug, Sole, etc.) making occasional, rare appearances. Head over to the Musical Pairings home for the complete review. –Matthew
Don't forget to comment on any post on the Musical Pairings homepage to win that Iron & Wine CD (it's already sold out in stores).