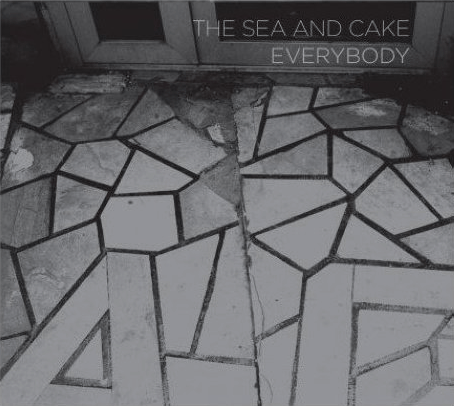 For those who didn't realize it, this past Saturday was music-nerd Christmas (Record Store Day). Record Store Day is billed as a day when independent record stores and artists come together to celebrate music. To mark the occasion "special vinyl and CD releases . . . are made exclusively for the day." Needless to say, I spent a boat load of money on records this weekend. Don't worry if you missed it though, I picked up something for you too (keep reading). One of my favorite purchases was the Thrill Jockey Record Store compilation, which seems appropriate since today's Musical Pairing is a Thrill Jockey band: The Sea and Cake (who didn't appear on the compilation).
The Sea and Cake's album, Everybody, is tender, warm indie-pop that pairs perfectly with this blueberry cake. It is upbeat, relaxed and beautiful. Lean, fuzzy guitars power the impeccable and catchy "Crossing Line." On "Lightning," lead singer SamPrekop's sounds like he is delivering the lyrics through a hazy, trance while shimmering guitars and soft, light twirping noises echo softly in the background.
The Sea and Cake features members of several more experimental post-rock groups (Tortoise, Cocktail, Shrimp Boat, and Gastr del Sol), but the experimental leanings of these members is only alluded to on a few tracks on this album. Instead, most of the tracks are very straightforward and frequently sound jazz-influenced. When The Sea and Cake do wander away from straightforward songwriting, they still stay true to their overall sound. Dream-like vocals gradually flow across a landscape of warm, washing guitar feedback on the track "Left On." Head over to KVRX to download a few live, acoustic tracks from The Sea and Cake.
And The Giveaway: Iron & Wine Live at Norfolk 6/20/2005 CD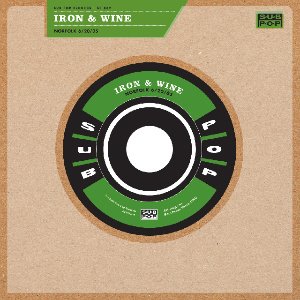 Also, Musical Pairings @ Eating/SF is happy to announce it's very first giveaway: a copy of the Record Store Day 2009 limited edition Iron & Wine live at Norfolk 6/20/2005 CD. This CD was sold at independent record stores this weekend as part of Record Store Day 2009. The 18 track disc was recorded during the Woman King tour and features a full band. How do you win? Leave a comment on any post on http://musicalpairings.blogspot.com/ between today and May 3, 2009. One person will be randomly selected on May 4.
–Matthew