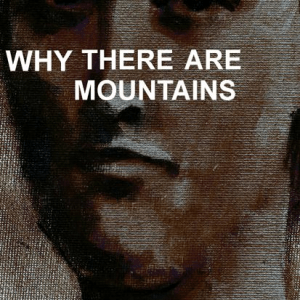 New. York. City. There are probably just way too many awesome "local pairing" options for NYC. It is staggering really. Some part of me wanted to just say "screw it" and write about the National again. And let's be honest, so long as there are people out there who haven't fallen in love with Alligator – it is worth my time. Nonetheless, I fought that urge. For the local pairings section I wanted to focus on smaller, lesser known artists.
There is a line in one of my favorite songs on the incredibly awesome
Dark Was the Night
compilation: "You've been humming in a daze forever / praying for Pavement to get back together." Well, whether you have or haven't been praying for that less-than-likely Pavement reunion, New York City's unsigned Cymbals Eat Guitars self-released debut album
Why There Are Mountains
will give you a reason to be excited.
It is difficult to listen to the melodic vs. dissonant moments on album highlights like "The Living North" or "And The Hazy Sea" and not recall Wowee Zowee or other Pavement classics. Nonetheless, Cymbals Eat Guitars offer much more than a mere Pavement rip-off. The track "Indiana" opens with a sprawling guitar fuzz that melts into a catchy, springy piano melody met by a soul-lifting horn section. It's so much fun, it is hard not to bob your head to the tune. "Cold Spring" has received numerous comparisons already to Modest Mouse in the style of Lonesome Crowded West for very good reasons. "Wild Phoenix" sounds like a post-rock translation of country music, and despite the way that sounds, it's actually really good.
Although there are a few misses amongst the nine tracks that make up this debut, the album is amazingly strong taken as a whole. There is no question that Cymbals Eat Guitars won't remain an unsigned band for long. Even if Cymbals Eat Guitars' Why There Are Mountains isn't enough to make you quit praying for "Pavement to get back together," it will probably make you forget about them while listening to this excellent debut album.
Head over to Obscure Sound to listen to "Indiana," "And The Hazy Sea," and "Cold Spring" from Cymbals Eat Guitars' Why There Are Mountains. I'd love to hear your thoughts in the comments section.
Head back to the Eating/SF homepage to read Kasey's review of NYC's Sakagura.
–Matthew