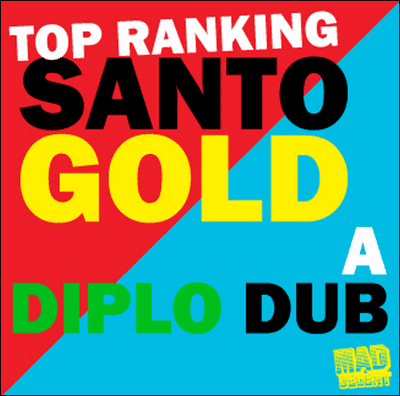 What's cooler than being cool? Ice cold. And with that in mind, Diplo and Santigold's (formerly known as Santogold) collaboration – Top Ranking – is easily as "ice cold" as a cup (or a bowl) of Kasey's mixed berry frozen yogurt straight from the freezer. With tracks featuring Aretha Franklin, Devo, B-52s, Three Six Mafia, the Clash, Mark Ronson, Gerri & the Holograms (!!!), M.I.A. and (of course) lots of Santigold – Top Ranking manages to span a lot of musical genres (including hip hop, indie rock, classic rock, dub, new wave, and reggaeton), and still sounds effortlessly cohesive.
You can visit I Guess I'm Floating to sample a few tracks from the album including the highly recommended track Get It Up (which features Gorilla Zoe, M.I.A., and Santigold).
Head back to eating-sf.com for the complete review and recipe pairing.
-Matthew