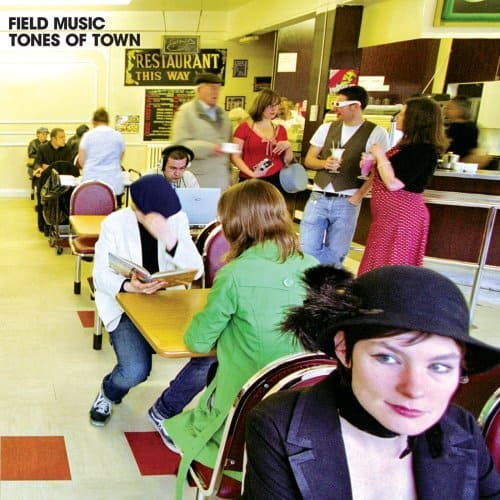 Oatmeal is such a wonderful breakfast food. A warm bowl of oatmeal with some fresh fruit can really get you going in the morning. Likewise, the right musical pairing in the morning with breakfast can fill you with energy and optimism. For this reason, Field Music's album Tones of Town is a great album for the morning.
Part Beach Boys and part New Pornographers, this is effortlessly catchy, upbeat indie-pop genius. If the idea of listening to a collection of easily accessible, multi-layered pop songs sounds like something you'd be interested in – this album is for you. Best yet, unlike a lot of disposable pop music, Field Music's melodic complexity still manages to find room to grow on you with repeated listens.
Check out Closer at Hand from Tones of Town and You're So Pretty… from their (also excellent) self-titled debut album.

Head back to eating-sf.com to read the original recipe and review pairing.
– Matthew