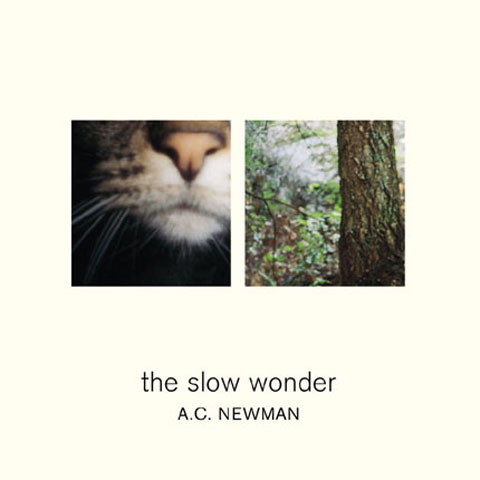 Some of my favorite recipes are quite simple, and require a surprisingly small amount of preparation. This spaghetti squash with tilapia recipe fits into this category. Similarly, while some of the best albums of all time are "growers" (meaning, of course, that they grow on you over time with repeated listens), other albums get straight to the point and require little or no time to appreciate. A.C. Newman's engaging, catchy solo debut, The Slow Wonder, fits into the latter category.
Newman is probably best known for his work with The New Pornographers, but on The Slow Wonder he manages to instill the witty, intimate, and soulful songwriting qualities (and warm power pop hooks) that the New Pornographers are known for into this collection of fantastic solo singles. Follow this link over to Stereogum to download the excellent tracks Miracle Drug and Drink to me Babe Then from The Slow Wonder. If you like what you hear – I can promise you'll love the rest of the album too.
Return to the
eating-sf.com
for the full recipe and review pairing.

-Matthew