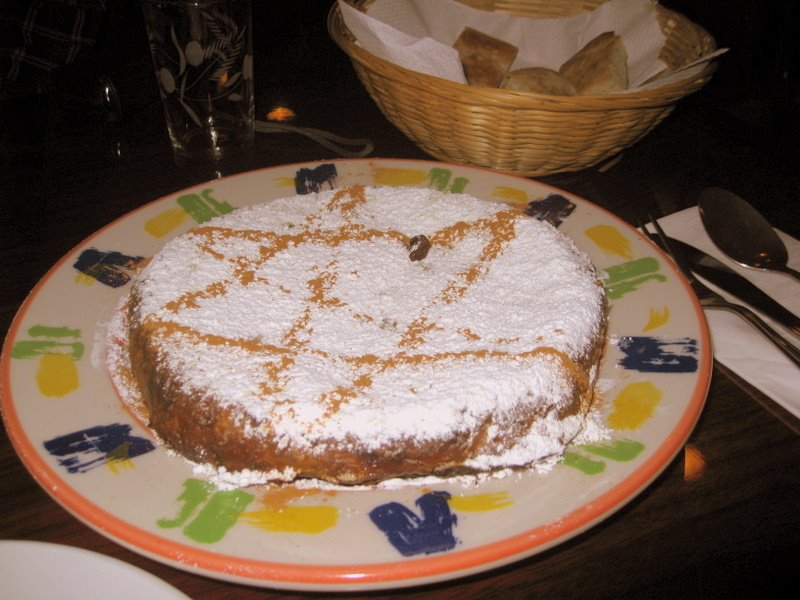 Monday night brought an exciting visitor to town–someone I used to spend nearly all of my time with. My old neighbor and now DC transplant, Cory. I was excited to catch up with him and grab some dinner (followed by drinks at nearby Amelie wine bar with friends) in a 'hood I rarely find myself in: Nob Hill.
I did my research and chose a small, hole in the wall gem called Tajine. Yelp reviews assured me that the bread is homemade and warm, the mint tea is delicious and the Bastilla is a can't miss. A friend who lived in Morocco for some time convinced me that this is her absolute favorite Moroccan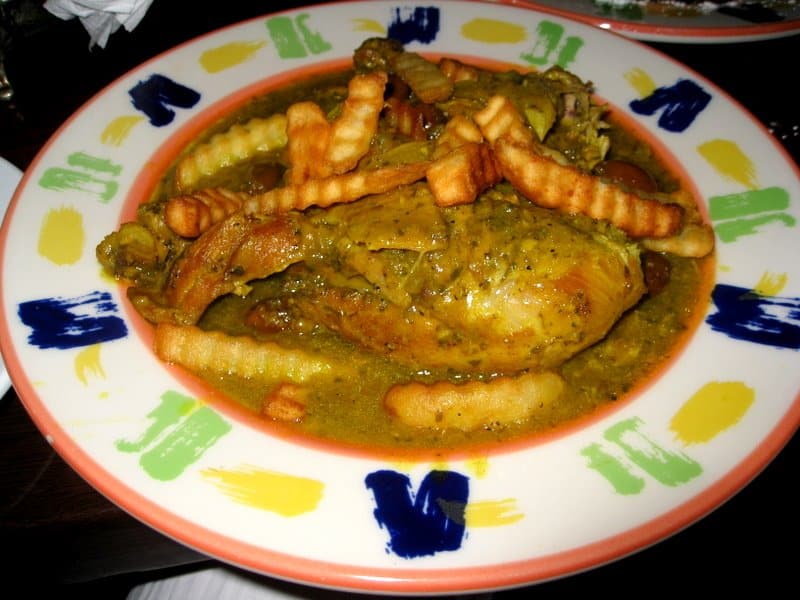 restaurant in the city, so I was sold.
Beyond the fact that I've been slightly obsessed with Bastilla (I'd only had the chicken, so opted for vegetarian this time) since I tried it at La Mediterranee, I was interested in checking out a place that seemed to encompass a warm and cozy atmosphere. For those who don't know, bastilla is a traditional Moroccan dish composed of phyllo dough stuffed with squab (but here in SF, it's typically filled with chopped chicken or veggies) and sprinkled with powdered sugar and raisins. It's traditionally a celebratory meal that's eaten at important occasions and takes quite a while to prepare (or so I'm told). And, hey, we were celebrating a reunion! We ordered way too much food, but as Cor aptly noted, "We had to try everything!" I got the chicken tajine with preserved lemons and olives (and, curiously, French Fries) and Cory ordered the Kufta tajine. We washed it down with mint tea and scooped up sauce with that delicious bread. The service was warm and friendly and our food came quickly. Importantly, the price was right! Next time, I definitely need to try some of their kebabs. The soup and salads looked yummy too. Perhaps it would even make sense to split appetizers amongst a group (our veggie bastilla was HUGE!)
I must admit that I still love Aziza more, but for a more traditional and authentic experience, don't miss this place.